Wireless Expense Reduction Services
Pay less for business wireless services each month–with no change in carrier, contract, or equipment.
Technology Procurement Group saves customers an average of 27% on their wireless bills, month after month. We know that it sounds too good to be true, but we do it all the time. There is nothing for you to lose and tons of savings to gain (typically within 30 days). Just schedule a quick meeting with our team to gain an understanding of our program. Then we'll use our decades of industry expertise to optimize and manage your data pools, apply special unpublished rates, find hidden fees, and billing errors (and many more) to reduce your wireless costs.
We make it simple to save, and our program pays for itself! There's no risk, with very little effort for your team, and no need to pay unless we find at least 10% savings.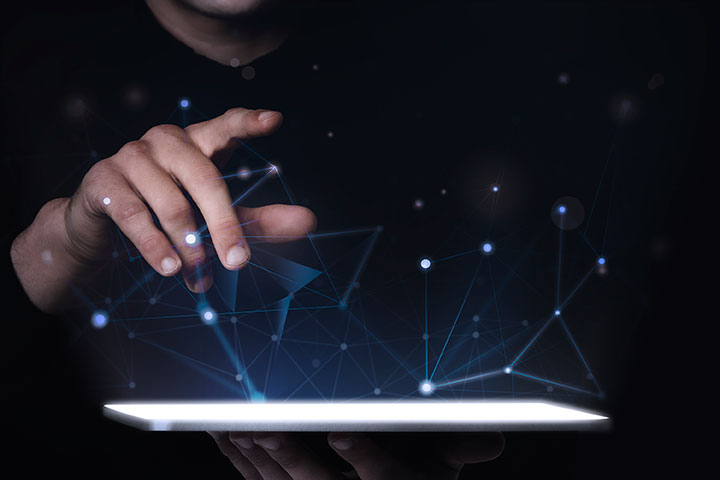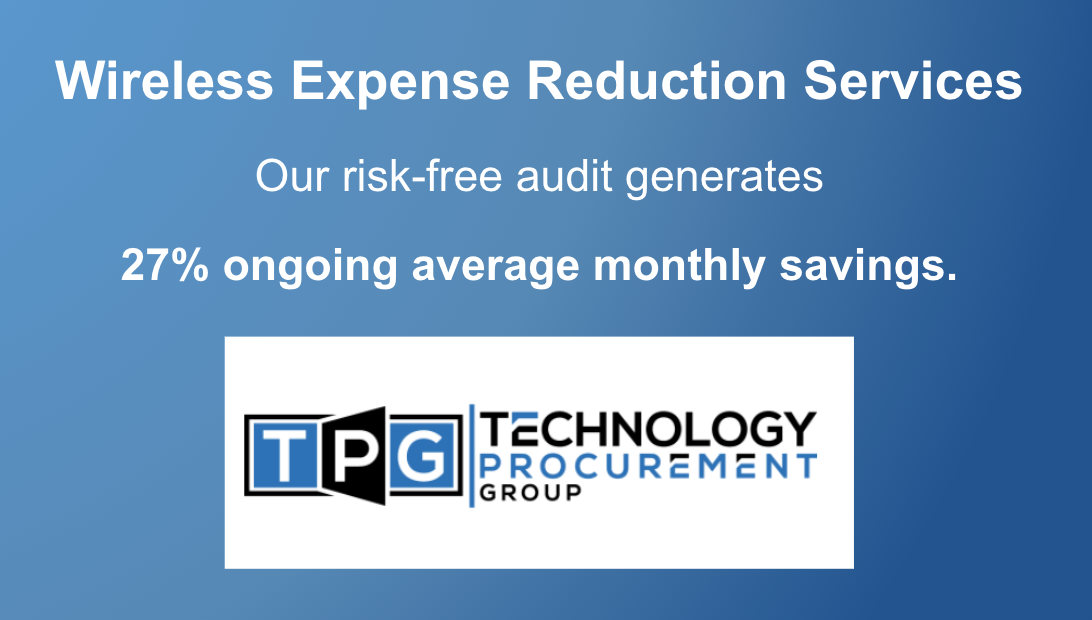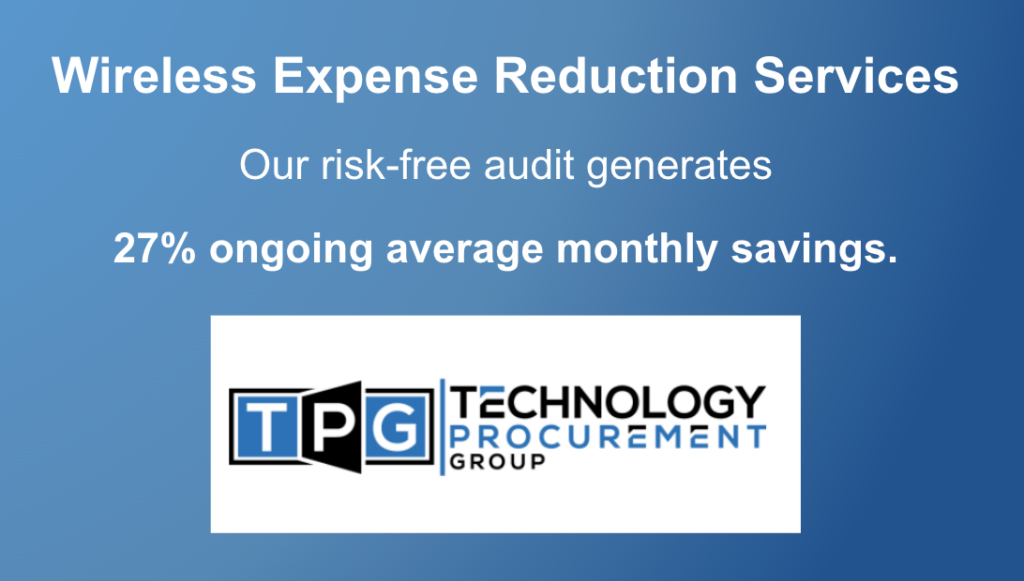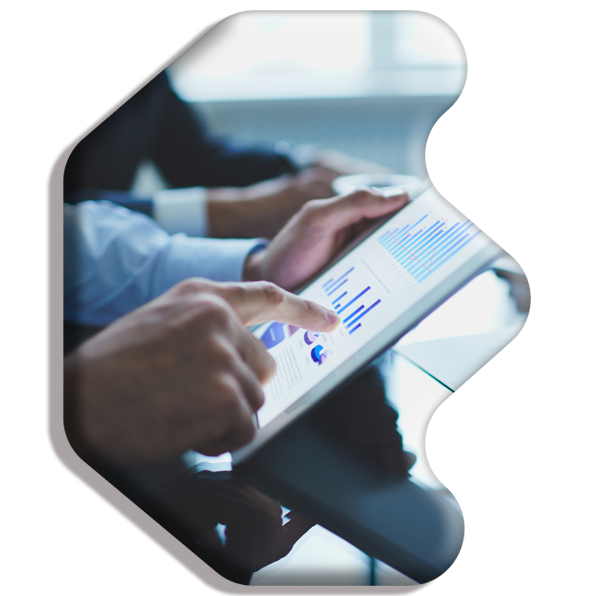 The first step is easy: All you have to do is schedule a brief introductory call with our team where we'll explain our simple six-step wireless optimization techniques process
Audit: we'll benchmark your contracts and evaluate three months of bills for all your wireless providers
Analyze: we complete an extremely detailed analysis and will present the potential savings to you
Approval: you review and approve any agreed upon changes
Implementation: we implement the cost savings measures with your wireless carrier(s)
Confirmation: We confirm that the savings appear on your accounts (and remain going forward)
Continued engagement: we stay engaged and continue to analyze your accounts to capture additional savings opportunities.
Typically, your savings will be reflected on your Verizon, AT&T or T-Mobile wireless bills within 30 days!
It's that easy to reduce wireless bills and manage wireless expenses with Technology Procurement Group!
Trust TPG's expertise in uncovering savings
Cost savings ideas. TPG works as a partner to find creative ways to lower your monthly wireless expenses. We actively optimize your data usage, find billing errors and hidden fees, look for unnecessary services, check for contract compliance, and keep your invoices clear of waste.
Ultimately, TPG will save you money on wireless on an ongoing basis, month after month.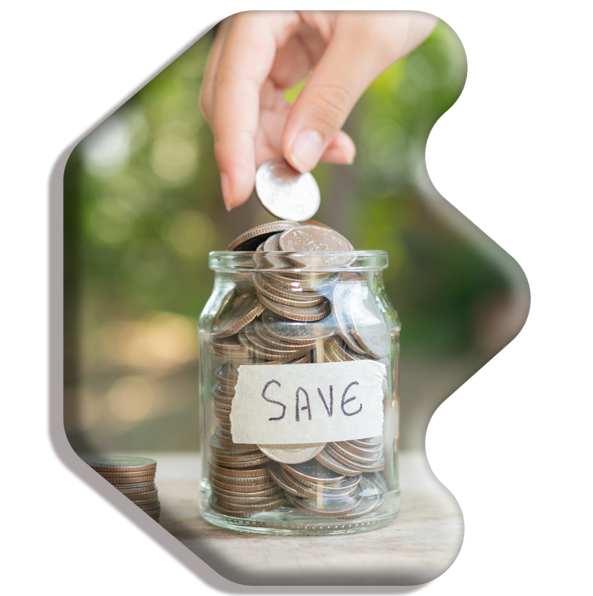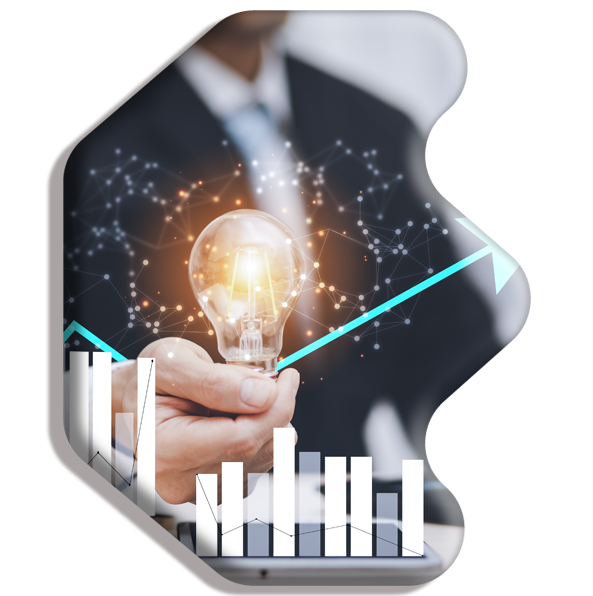 Our unique intellectual property
Another benefit of using our wireless expense reduction services is that we find savings that you just can't find yourself. We evaluate and manage thousands of invoices each month which gives us unique and special insight. We know the best wireless optimization techniques in the business. Yes, we live and breathe wireless and absolutely love it.
We hear this all the time. Wireless agreements are different from other telecommunications and data networking contracts for typical services such as MPLS, SD-WAN, SIP, colocation, VoIP, etc. When you negotiate one of these contracts, the pricing you see on the agreement is what you'll pay. It is DIFFERENT with wireless master service agreements! If the carrier offers discounts, promotions or other rates within the marketplace, those lower rates and discounts can actually be applied to YOUR wireless account. Yes, it seems too good to be true. We promise, we can do this and have successfully been leveraging these client savings opportunities for years.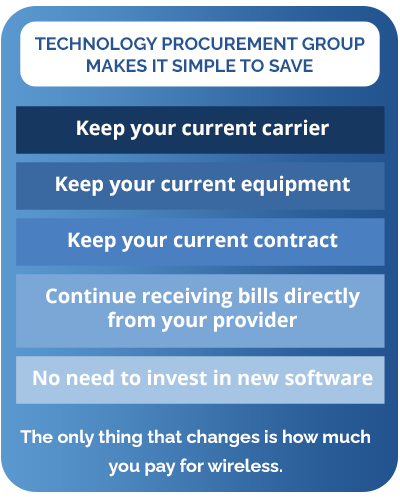 Saving with TPG is so simple. We understand that you may be looking for a "catch"–but we can assure you, there isn't one.
You get to keep your current carrier since our services don't rely on you changing your wireless provider. You also get to maintain your contractual status; we don't need you to alter your contract or extend your service agreement.
We do need access to view your wireless bills, but you'll continue to receive it directly from your carrier(s). Of course, your information will remain safe and confidential. And we don't need you to invest in any new equipment or software, either.
As mentioned above, we have access to special, unpublished rates and unpublished promotional options that will never be offered by your wireless account representative. Sure, your wireless rep may offer to evaluate your account, but they'll never implement the kind of savings that we do. Having them do this work is like asking the fox to guard the hen house. Carrier wireless account teams are incentivized to keep your spend as high as possible since they're compensated on higher revenue targets by growing their account base, not shrinking it.
Utilize our strategic advice and industry expertise
One of the great things about working with a wireless expense reduction service provider like TPG is that you get access to all of our industry expertise. We offer strategic advice and proven cost savings strategies based on decades of experience working with wireless providers. We pride ourselves on continually evolving as technology does the same, and we utilize our ever-growing store of knowledge to stay ahead of the trends.
This is what allows us to offer optimum cost reductions while helping avoid costly mistakes. Plus, we can help drive process change by providing visibility and expert analytics. These enable us to determine opportunities for enhanced productivity and additional savings.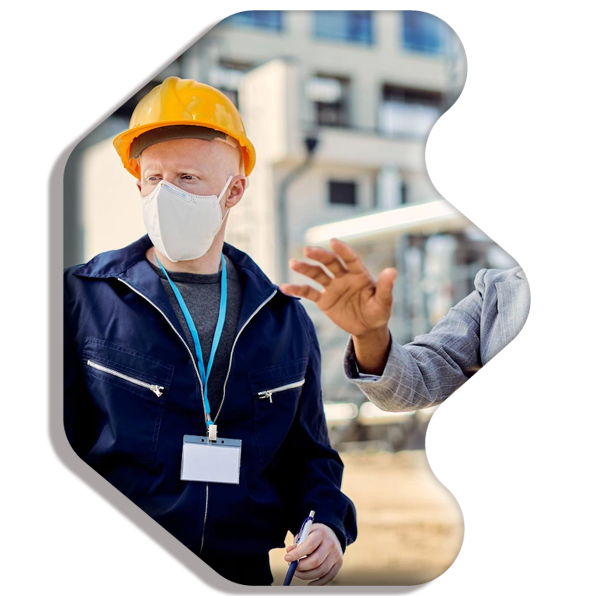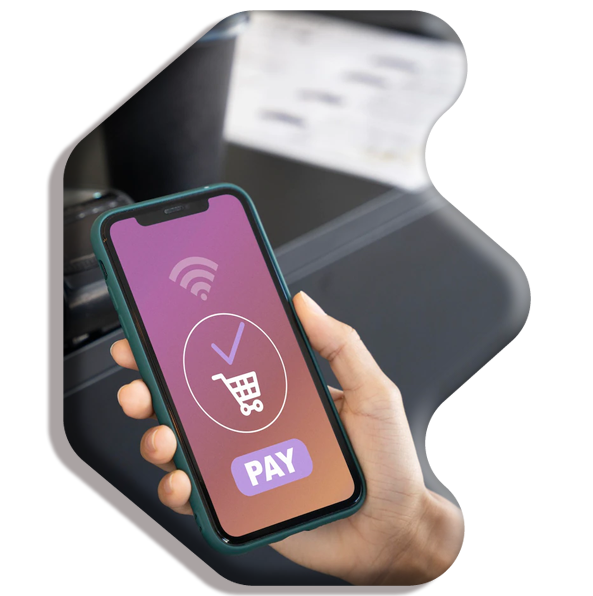 Don't pay unless you save
Our compensation is entirely reliant on your savings; TPG is only compensated if we help you save. If we aren't able to uncover 10% savings or more based on our expert analysis, then you don't have to pay, no strings attached.
Wireless expense reduction services payment options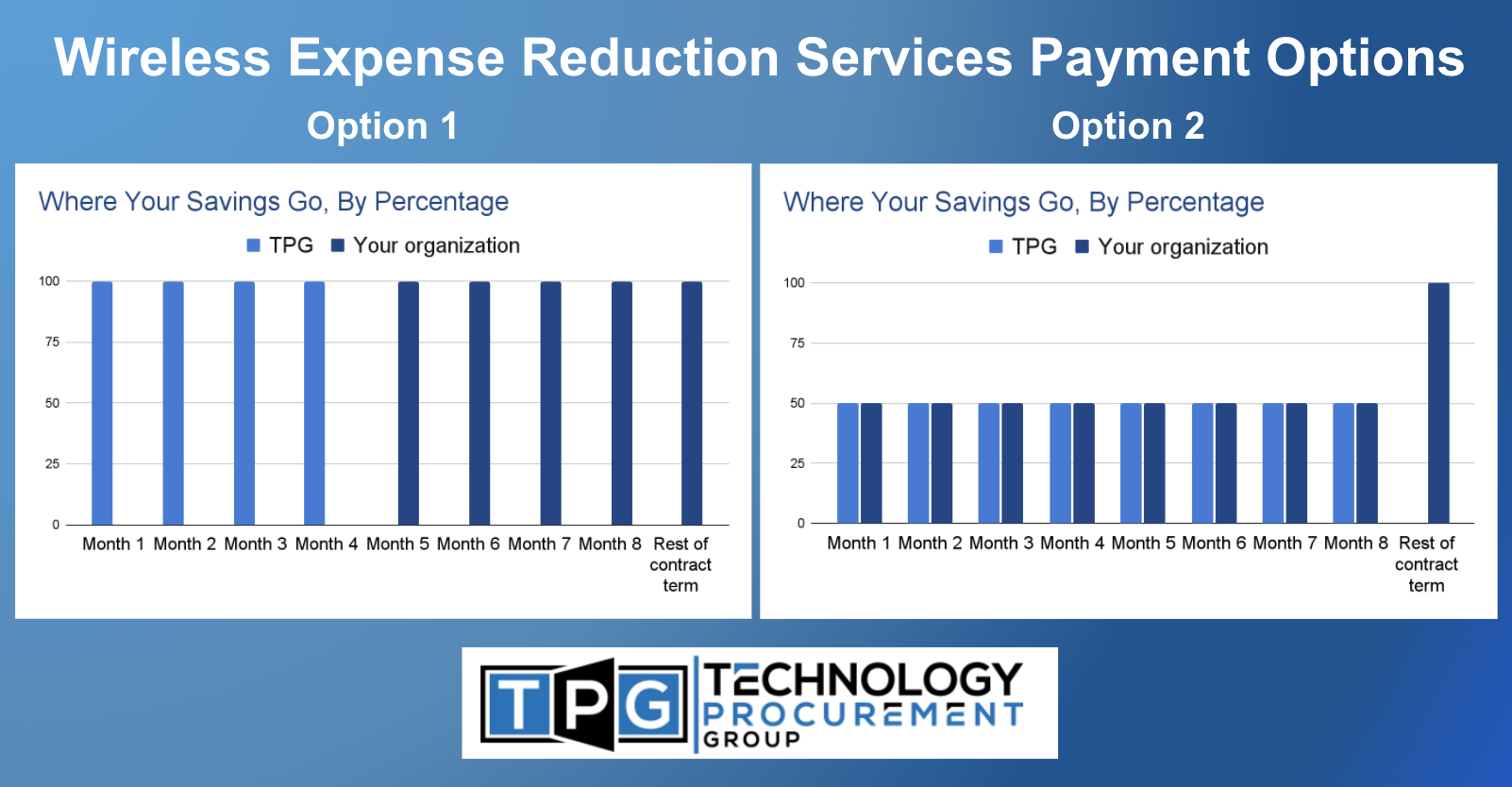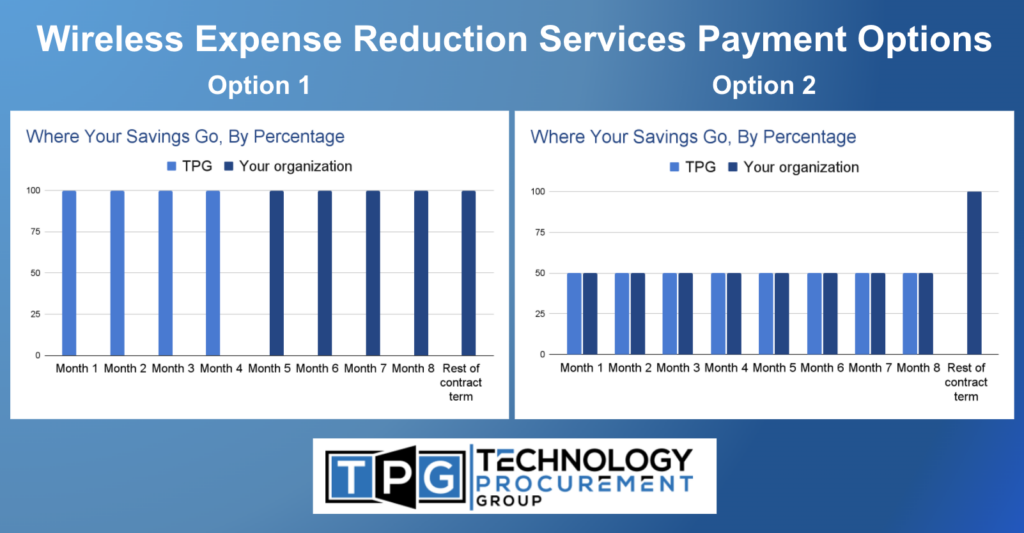 There are two ways to cover the shared savings fee model for this program: Either TPG is paid your first four months of savings, or 50% of the first eight months of savings. After this period has passed, all the savings are yours. The TPG commission equates to 33% of the first-year annual savings. That's it!
Either way, it's easy to see that your ROI makes TPG's wireless expense reduction services 100% worth it.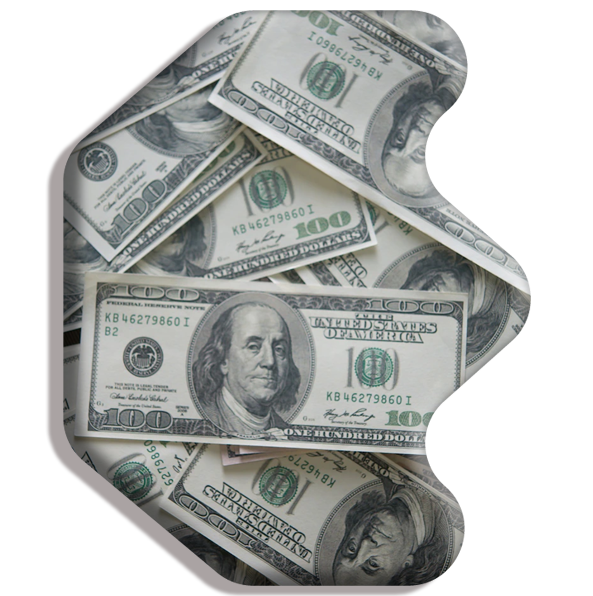 Engage in a risk-free, low-effort, high-ROI process
This program is risk-free (you don't pay anything unless we find you savings), low-effort (we do all the work, your team need only approve or disprove any changes), and results in a high ROI (an average ongoing savings of 27% every month).
Would your organization benefit from 27% savings each month with no changes to your carrier or contract and limited effort required from your IT department?
Unlock the opportunity to uncover ongoing wireless savings with Technology Procurement Group.
Call, email, or fill out the form on our Contact Us page to get in touch today.