Once your procurement team has had in-depth discussions and viewed presentations from your shortlisted vendors, it's time to enter into negotiations with the two remaining options. After contracts are fully negotiated with both vendors, you'll be able to select just one with which to sign and enter into an official telecom contract. Even after initial contact, you can come to telecom contract midterm negotiations.  
Many people dislike telecom contracts negotiations and feel they don't have the skills necessary to negotiate telecom contracts successfully.
Telecom Contract Negotiations Companies
Are you looking for help negotiating telecom contracts? Is your company lacking in telecom contracts negotiation skills? Consider working with Technology Procurement Group, where we'll use our industry knowledge and experience to get you the best contract possible and achieve your business objectives while benefiting from cost savings. It's easy to get started. Just call us at 1-888-449-1580, email us at info@TPG-llc.com, or complete the Contact Us form.
Who Can Excel at Telecom Contracts Negotiations?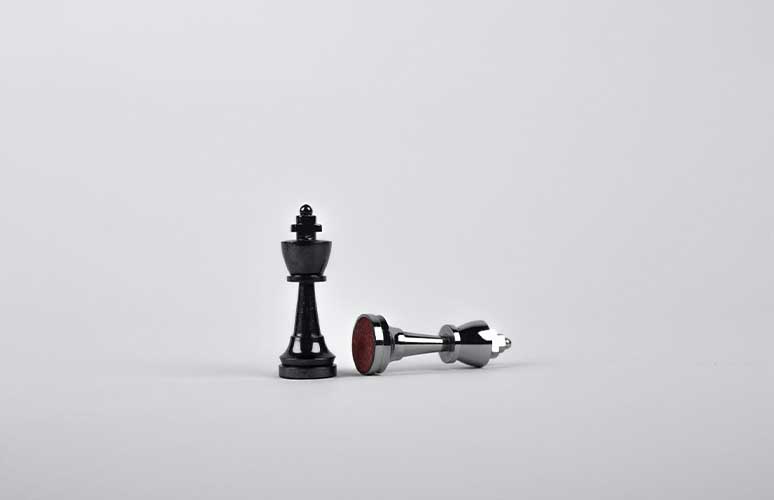 Many people have an innate dislike of negotiations. This dislike generally stems from one of two ideas: First, that negotiation is an art or a science, or second, that a person must be an aggressive extrovert in order to negotiate telecom contracts successfully. Neither of these two ideas is true.
Negotiation is not an art or a science, and it's not necessary to be extroverted or aggressive to get a good deal.
In reality, negotiation is a learned skill that anyone can master. All that a person needs to succeed in negotiations is an understanding of basic ploys and tactics.
Ploys are methods used by the vendor to tip the scales in its direction, and they're generally considered to be negative. Meanwhile, tactics are strategies used by the customer or buyer to increase their leverage and earn the agreeable terms and pricing that they want.
As Stephen Guth, author of The Contract Negotiation Handbook, explains, "The main difference between people that don't negotiate well and people that do negotiate well is simply training and preparation."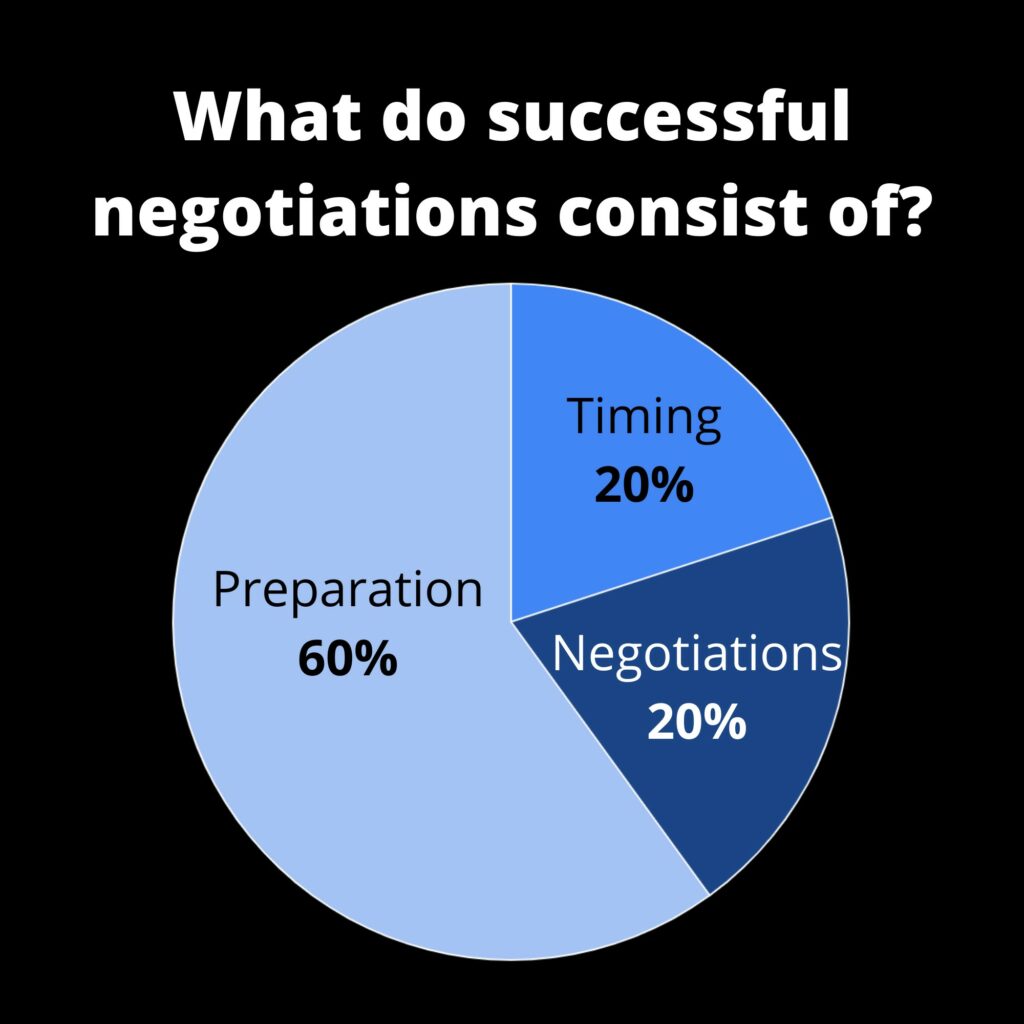 Many professionals new to the procurement process believe that negotiations are all about, well, negotiating. The fact is that negotiations are really only about 20% about negotiating. Another 20% of negotiations has to do with timing.
But the bulk of negotiations–60%–is all about planning and preparation. If a company's procurement team can plan and prepare the telecom procurement process effectively, its chances of earning an amazing deal are exponentially higher.

Negotiating with two vendors, rather than just one, is advantageous. If a vendor is aware that it's been selected as the winner of the contract, it gains significant leverage and thus may not be willing to change certain terms and conditions within the contractual agreement.
But if the vendor knows it's in competition with another telecom provider, it will be more motivated to make various concessions in order to win the contract.
Telecommunications negotiations can be a long and challenging process, especially if you and your procurement team aren't aware of the strategies and ploys that vendors frequently use to get themselves a better deal.

Carrier service provider contracts are notoriously one-sided. They often contain very punitive terms and conditions, along with complex regulatory references.
Telecom vendor legal teams typically have a wealth of experience negotiating telecom contracts, giving them a tremendously leveraged advantage over companies like yours. Your procurement team should have a clear focus on risk mitigation due to the nature of these agreements.
Without specialized expertise, knowledge, and access to market benchmarking data, most businesses end up with an inferior agreement, subpar pricing, and stringent terms and conditions.
Unfortunately, procurement departments that only negotiate these types of agreements annually or every few years do not have the real-time market data and experience needed to win best-of-breed agreements. Because of this, companies may wish to consider the help of outside expertise, and need to put plenty of effort into preparing for the procurement process.
Additional options to help procurement teams ensure that vendors can meet their needs include a trial period or proof of concept (POC). These can be used alongside negotiations to further solidify your organization's choice of telecom vendor.
Don't Be Afraid to Negotiate Telecom Contracts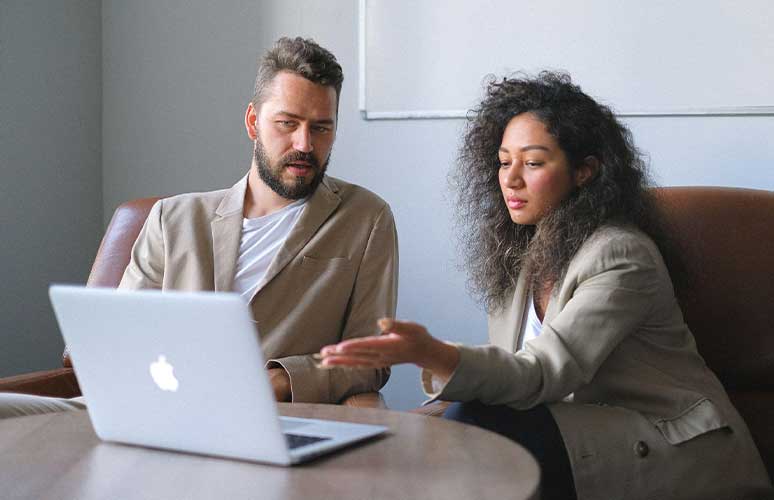 Be prepared to go through multiple rounds of negotiation with various vendors until you settle on a contract with which your company and the vendor are both satisfied.
It's very common to redline the contract and send it back and forth multiple times with different revisions until both parties agree to it.
Remember that everything is up for negotiation, aside from mandated tariff taxing and other taxes. Even though a vendor's first response to a requested concession will often be, "That's not our policy," or "We can't do that," there is much more leeway than they initially let on. The key is not to be afraid of negotiation and to retain leverage throughout the process.
Good Vendor Reps Vs. Bad Vendor Reps
What makes the difference between a good vendor rep and a not-so-good one? There are several signs to look for.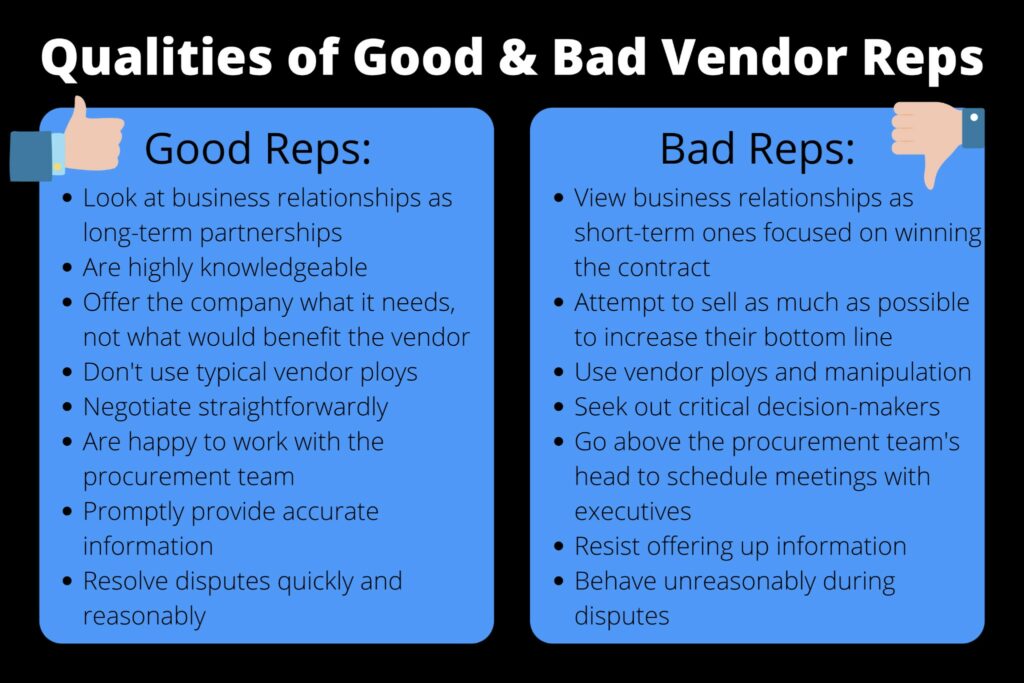 First, a good vendor rep looks at its business relationship with a customer as a long-term one, rather than a short-term one solely focused on winning the deal.
Next, the rep is knowledgeable and offers your company the products and services it truly needs, rather than attempting to sell as much as possible to increase the vendor's bottom line.
Another sign of a good vendor rep is that they won't use the typical vendor ploys and will instead negotiate telecom contracts in a straightforward manner. Often, with this type of vendor, procurement teams will feel no need to use tactics of their own since the negotiations are so direct and upfront, with no sneaky or manipulative strategies.
Rather than seeking out critical decision-makers in the company, a good vendor rep is happy to work with the procurement team and established sourcing channels. They don't go above the procurement team's head or schedule meetings with executives.
They also promptly provide accurate information when requested, or, even better, they offer it up without being asked at all. Later in the process, a good vendor rep resolves disputes quickly and reasonably.
Although all procurement professionals would love to work with vendor reps like these, the truth is that they're few and far between. Therefore, if your company's procurement team does get in contact with a representative like this, you should feel very fortunate!
A Note on Reciprocity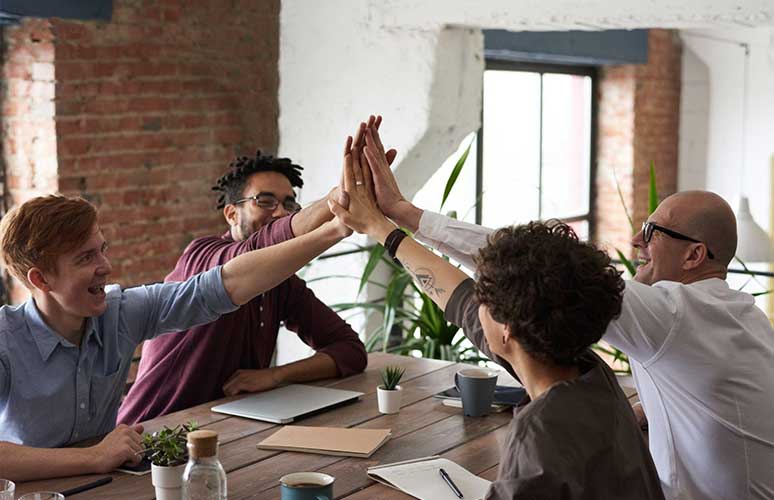 Within business-to-business negotiations, reciprocity negotiations happens frequently but is talked about very little. The basic idea of reciprocity is that when a vendor purchases your company's service, there's an expectation that your company must then purchase from the vendor (or vice versa).
In some cases, procurement teams may even attempt to include reciprocity as a condition for awarding the contract.
Reciprocity is often an uncomfortable situation, and it can affect existing business relationships and executive relationships.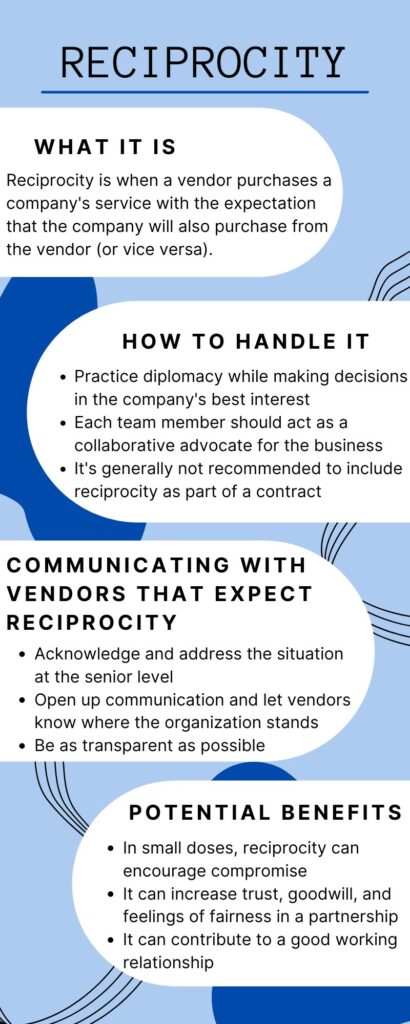 How to Handle Reciprocity
The best strategy is to do what's in your enterprise's best interest while also practicing diplomacy. The key is for each procurement team member to be a collaborative advocate for your business, while also ensuring the best value for telecom products and services.
In some cases, it may turn out perfectly in that both parties wish to buy from each other. However, including reciprocity as part of the contract is generally not the ideal way to begin a business relationship.
Technology Procurement Group can assist you in negotiating reciprocity out of a contract and convincing telecom vendors to make concessions. For more information, complete the form at the bottom of the page.
Tips for Communicating with Vendors that Expect Reciprocity
When beginning negotiations, it's crucial to look into your company's relationships to determine whether reciprocity may become an issue.
This involves figuring out whether your company has business relationships with any of the vendors it's negotiating with, and if so, learning more about the value and quality of those relationships.
Avoiding the problem is not an effective strategy in this scenario. If it turns out that reciprocity does arise, then it must be acknowledged and addressed in a straightforward manner. Reciprocity should typically be handled at your business's senior level, instead of being taken care of by the procurement team.
It's necessary to open up communication and inform vendors of where the organization stands. Sharing as much information as possible and being as transparent as confidentiality agreements allow helps to alleviate any ill will.
Often, if the Chief Procurement Officer (CPO) has a phone conversation with these vendors, they can help to approach the situation with rationality and fair-mindedness.
Essentially, it's about making all vendors feel they received a fair chance of winning the contract. While everyone understands the basic concept of, "You win some, you lose some," negative reactions most often occur when a vendor doesn't win the contract and doesn't have any idea why.
Potential Benefits of Reciprocity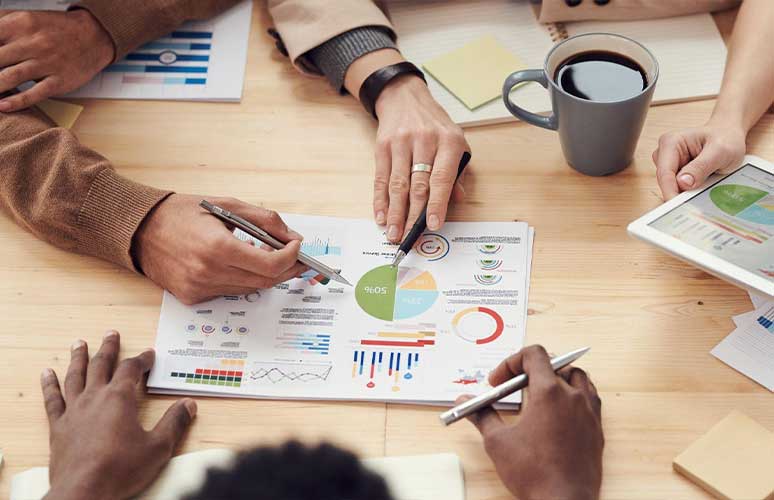 Although reciprocity isn't always the best strategy, it does have various benefits. Reciprocity in smaller doses, like when your company says to a vendor, "I've made this concession; now it's your turn," can be a positive action that helps both parties come to a compromise.
Reciprocity can also increase trust, goodwill, and feelings of fairness between your enterprise and its vendor. It can contribute to a good working relationship and make it into more of a partnership.
Redlining: What It Is and Tips for Success
You're likely already very familiar with the concept of redlining. Redlining is the process of reviewing a contract. It refers to making additions, deletions, and modifications to the contract language and marking all of these changes so that the other party can easily identify the edits that have been made.
Nowadays, making redlined changes conspicuous to the other party is simple since most mainstream collaboration software options and word processors have a "Track Changes" feature.
Typically, the first stage of redlining will happen through email. Still, after a round or two of going back and forth, it'll be necessary for your procurement team to speak directly with the vendor's negotiator or contract lawyer through a phone conversation or face to face. This makes the process of ironing out the final kinks in the contract go more smoothly.
During this meeting, it's vital for your procurement team to be clear that it wants to take on the task of making all of the discussed contract changes and sending out the revised draft of the contract. This puts your company in control, rather than giving the vendor a chance to slip in unwanted contract terms or adjust the contract language in a way that isn't favorable to you.

Procurement teams often run into a couple of issues with redlining. The first is when the vendor deletes sections without explanation or alternative contract language.
Related to this, some vendors will type out conceptual comments rather than actually redlining. This is unproductive and makes the process much more difficult. If this situation presents itself, your procurement team should let the vendor know that it will be disqualified if it continues to be unresponsive.
Both parties need to be on board with the redlining process in order to move on with the contract and finalize the deal.
Another common issue is when the vendor uses a form of time pressure to get your company to make poor decisions regarding the contract redlines.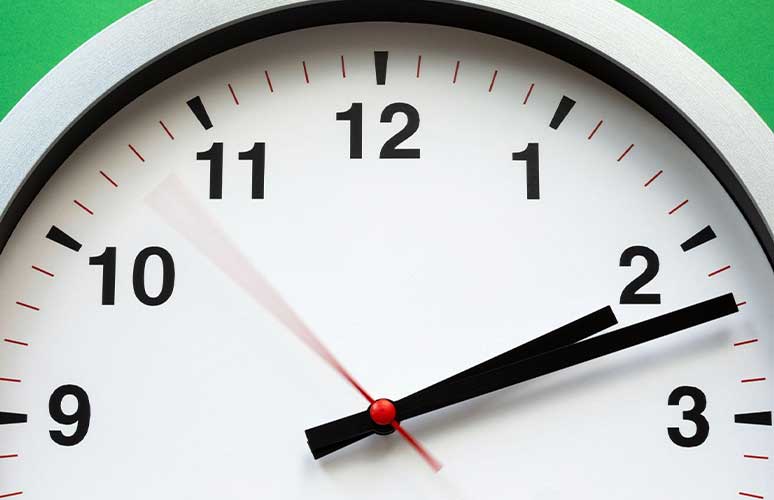 This ploy usually begins with the vendor emailing over a set of redlines. Shortly after that, the vendor wants to get on a conference call to discuss any issues with the redlines it's just sent over. At this point, it's impossible that your procurement team has had enough time to review the redlines and prepare to speak with the vendor's highly experienced and thoroughly prepared contract professionals. So, if the vendor reaches out and wants to hop on a call, your team should not accept.
Instead, inform the vendor that your procurement team is not only unprepared (since it only just received the email with the redlines), but that it's also disappointed that the vendor would expect it to get on a call without allowing sufficient time to review everything.
Let the vendor know that your procurement team will review the redlines and develop its own in response, and at that point, a call will be scheduled. While some procurement professionals shy away from letting the vendor know they're unprepared, this is the shrewdest way to handle this type of vendor time-pressure ploy.
How to Handle Vendor Contract Lawyers?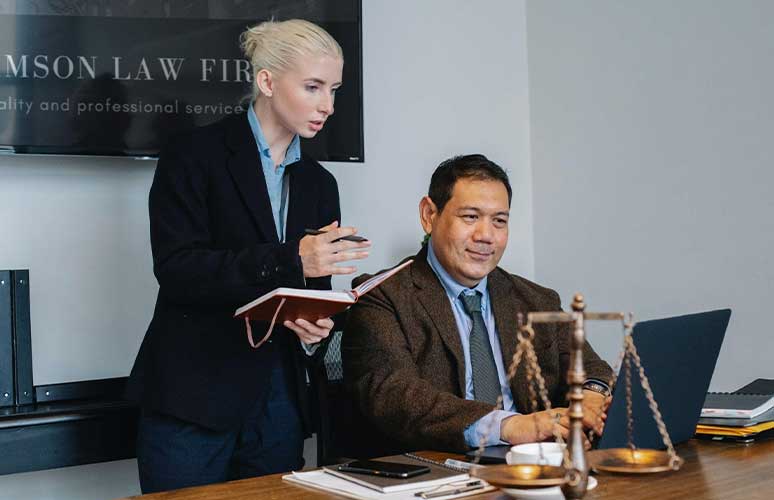 Vendors typically have contract lawyers and contract staff that can make your procurement team's life difficult. Part of the reason for this is that many of today's new lawyers are finding their way into the purchasing industry. These fresh-from-law-school professionals tend to be overzealous and want to display the value they're adding for the vendor by over-lawyering.
An indication that your team is dealing with one of these lawyers is if the contract is filled with redundant and unnecessary language. Another giveaway is when the vendor's contract staff holds firm to a "take it or leave it" position and doesn't seem willing to negotiate telecom contracts on contract terms and language.
A novice contract lawyer is likely to balk when your procurement team wishes to change a unilateral provision to be reciprocal, even if a reciprocal provision is the norm (as in indemnification, for example).
Seeing unilateral provisions that are usually reciprocal, running into repetitive language, and receiving a contract template in the form of a PDF are other signs of a novice lawyer.
Your procurement team can resolve many of these irritations by using your company's contract template rather than the vendor's. Always attach your company's template to outgoing RFPs.
Trial Period
A trial period is a period of time in which your organization gets to test the vendor's solution and assess whether it is the right fit.
The main benefit of a trial period is that your organization gets a chance to "try before it buys" without any major risk. There are usually specific rules and regulations that come with trial periods, especially regarding contract cancellations, so your procurement team must be diligent about reading through all of the fine print to avoid any cancellation fees or other penalties.
Proof of Concept
In essence, a proof of concept or POC is a demonstration of telecom products and services. This demo allows your procurement team to make sure that the solution is feasible and addresses all of your company's telecom needs.
POCs can also be used as pilot programs in which your company gets to use the vendor's technology in a controlled environment. This enables you to replicate various use cases. It's a way to test out the technology, plug in your organization's data, and use the vendor's solution as it would be used for regular day-to-day work.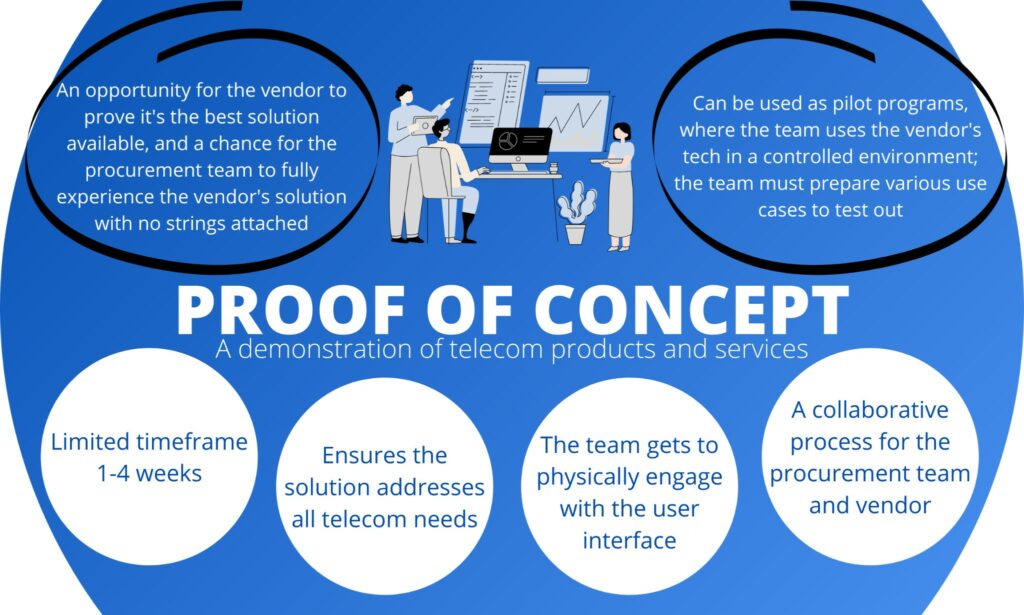 For vendor POCs, your business and the vendor typically agree to structure the proof of concept with a limited time frame (usually one to four weeks), a set number of users, and access only to specific features and functionalities. Your organization enters the proof of concept with a set of features and use cases it wishes to validate, and the vendor helps you and shows you how the features and use cases are valid within its technology.
A POC is a great way for your business to ensure that all the technical specs and feature sets that look amazing on paper are just as great within the actual technology.
POCs also provide leverage to your company because they force the vendor to prove its solution's worth and functionality. Plus, doing a proof of concept gives your business's engineering team a chance to get involved with the technology.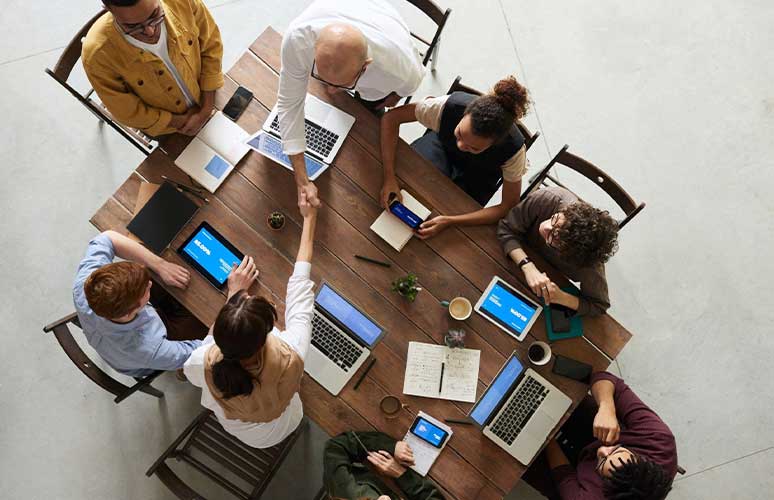 Physically engaging with the user interface, rather than simply looking at API documentation or discussing the details with the vendor, provides additional validation that the technology the vendor is offering is what your company needs.
In addition, a proof of concept is a collaborative process that gives your procurement team a chance to work closely with the vendor. This can further prove whether it is a good match for your organization.
POCs provide transparency, and they're beneficial for both the vendor and your procurement team. The vendor gets an opportunity to prove that it's the best solution available, and your procurement team gets to fully experience the vendor's solution with no strings attached.
Take Advantage of TPG's Negotiation Expertise

Having a hard time navigating negotiations? Feeling unsure of which tactics will best serve your company? Technology Procurement Group is here to help.
Not only do we offer telecom procurement strategy consulting and IT procurement services, but we also provide telecom and wireless expense management, RFP management, wireless expense reduction, and telecom contract negotiation.
Disclaimer: The information found in this article is provided for educational purposes only and should not be construed as legal advice.
Ready to work with us, or interested in getting more information? Call us at 1-888-449-1580, email us at info@TPG-llc.com, or fill out the simple form on our Contact Us page. We look forward to hearing from you!