Preparation can make a huge difference in the results of the telecom procurement process. By making sure that you and your team are fully ready, you can dramatically increase your odds of winning a contract with agreeable terms that fulfills your organization's needs and helps you achieve your business objectives.
Learn the Ways to Prepare Telecom Procurement Process
Below are the questions you need to identify to prepare your telecom procurement process.
When you should start preparing for the procurement process
How to utilize financial models and cost transparency to your benefit
Why you need to know your company's data
What you can learn from your existing contracts and past experiences
The people you need on your procurement team
The best ways to communicate within the team
How an experienced telecom consulting company can help
Preparing for procurement can be a huge undertaking, not to mention going through the actual procurement process. Technology Procurement Group is here to take the stress out of telecom and IT procurement, and it's easy to get started. Just call us at 1-888-449-1580, email us at info@TPG-llc.com, or fill out the short form on our Contact Us page.
Contents
Set a Realistic Timeline
Utilize Financial Models and Cost Transparency for Leverage
Know Your Company's Data
Review Existing Contracts and Previous RFPs
Assemble an Effective Team
Communicate with the Team
Consider Working with a Telecom Consulting Company
1. Set a Realistic Timeline
Ideally, businesses should plan to begin the procurement process at least nine months to a year before their current telecom contract ends. This is because the telecom procurement process is a lengthy one with several steps. Companies need sufficient time to prepare for procurement before identifying potential vendors and sending out RFPs. At that point, it's time to wait for vendors to respond with their proposals. After that, the company and various vendors will likely have further discussions to clarify and gain further understanding of the offered solutions before they enter into negotiations, which can go back and forth several times before both parties are satisfied and can finally enter into a contract.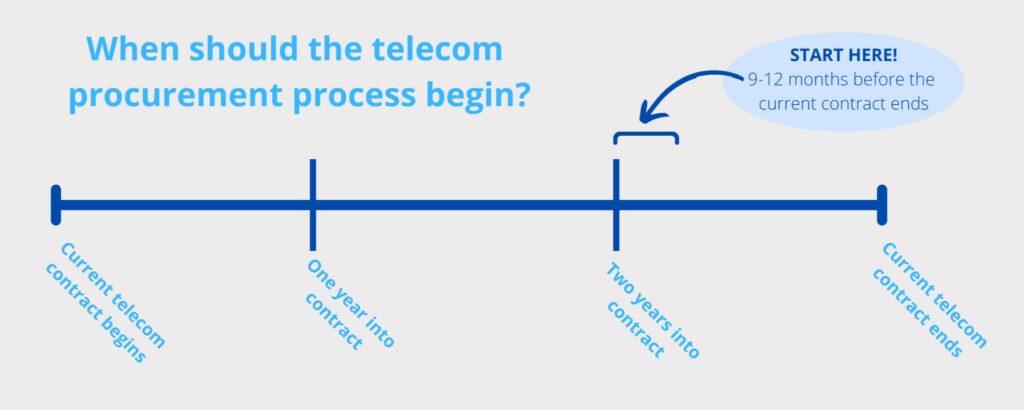 It's clear to see that this process isn't something that should be rushed or delayed until the last minute. When companies' procurement professionals aren't given enough time to complete the entire process, the result isn't ideal. Often, rushed telecom procurement leads to the company renewing the contract with its current provider, even if it isn't satisfied with its service. Another possibility is that the company signs a contract without taking the time to redline and fine-tune it, ​​which introduces risk to the organization.
When companies fail to allow for a full nine to 12 months for the telecommunications procurement process, they're much more likely to miss out on the best option. They simply don't have the time to thoroughly evaluate all vendor possibilities or negotiate with various vendors.


Further, not having sufficient implementation time prevents true competition. Vendors may know that there is little chance they'll win and have time to implement their solutions before the existing contract's expiration date. Because of this, they may fail to submit proposals in the first place. Meanwhile, the incumbent provider may lose the incentive to reduce its rates if it feels like its customer won't be able to migrate their services due to a short RFP and contract negotiation timeline.
Another problem that arises when the procurement process is rushed is decreased leverage. A company's leverage is essential to earning a great telecom contract, and a lack of time for procurement directly correlates to a lack of leverage.
2. Utilize Financial Models and Cost Transparency for Leverage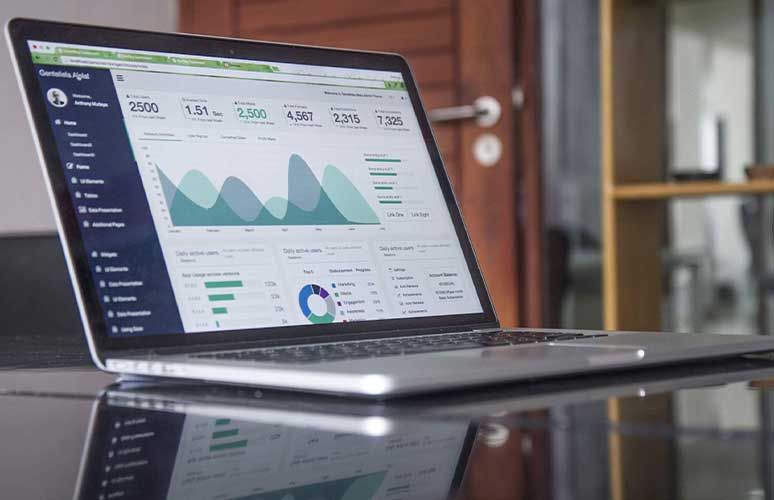 A financial model uses spreadsheets to estimate a company's valuation, financing requirements, future cash flows, and more. Financial models are frequently used to assess whether or not new acquisitions are viable and to develop new assets. In telecom procurement, financial models and cost transparency can be used to determine whether a particular vendor or contract will benefit the company.
The Goal Of Financial Models
It's crucial to understand that the goal of financial models is to be roughly correct. They aren't capable of predicting outcomes with certainty, but are more of an estimation.
For every organization, financial modeling is hugely important because it provides an understanding of the company's current position and future trajectory. Executives often use models to form data-driven conclusions on the best decisions and directions to go with their businesses.
In order for a financial model to be accurate, it's necessary to understand industry trends and issues that can affect companies, as well as details of specific business operations.
Common Uses For Financial Models
Essentially, financial models combine business, finance, and accounting metrics, plus assumptions about an enterprise's future performance. Modeling is most often used to test out new scenarios and compare enterprises to others in the industry.
Financial models are used for internal tasks, including forecasting and budgeting, prioritizing projects, allocating resources, entering new markets, and evaluating the impact of government regulations.
Financial Models In Telecom Procurement
Financial models are useful in telecom procurement because they help the procurement team understand how the company can be affected by its choice of telecom vendor. This knowledge adds to the company's overall leverage throughout the process and enables it to make a more educated decision.
Cost Transparency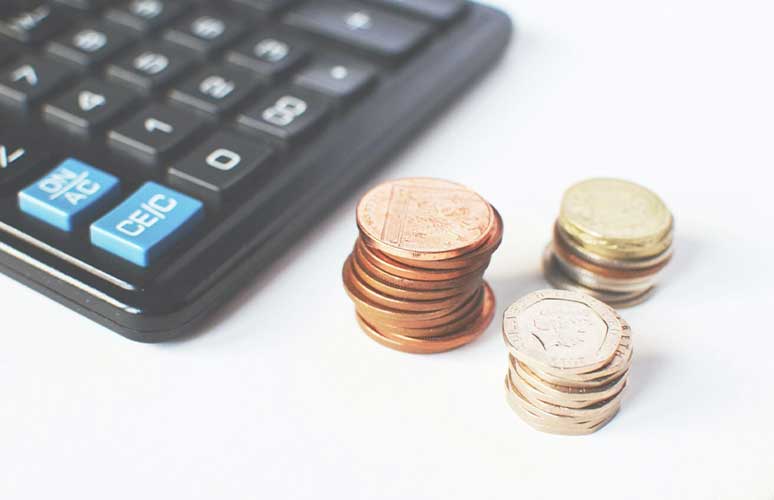 Most customers and procurement teams search for the best bargains to avoid overpaying for products and services. Meanwhile, sellers of all types of products and services prefer to keep their costs hidden from potential customers. It's better for vendors if buyers believe that their prices are justified. On the other hand, customers obviously prefer to know what a vendor's costs are so they can figure out whether their prices are fair or marked up.
The problem is that it was nearly impossible for procurement professionals to determine what vendors' actual costs were in the past. All they could do was compare competing brands for benchmarking purposes. However, the internet has made it much easier to determine vendors' costs and has increased cost transparency across the board. This is good news for procurement teams and bad news for vendors, as it impedes their ability to maintain high margins and weakens customer loyalty.
Nowadays, buyer-led pricing and reverse auctions reveal "price floors" to consumers much more easily than was possible in the past with traditional shopping. Companies with varying prices have been forced to reexamine their pricing structures and policies due to the vast amount of online information.
How Cost Transparency Increases Leverage
Cost transparency is highly beneficial to companies during the telecom procurement process because it enables them to get inside knowledge of vendors' pricing and how low it can potentially go. When a procurement team knows how fair (or unfair) costs are, they have more power over negotiations with vendors and can push pricing much lower. Benchmarking and reverse auctions are effective methods of earning more cost transparency and thus increasing leverage.
3. Know Your Company's Data
Procurement professionals must familiarize themselves with all of their company's important telecom data before starting the procurement process. This includes not only inventory, but also the amount of traffic the company transmits over its networks. These figures can be found in traffic reports from internal tools and carrier management portals.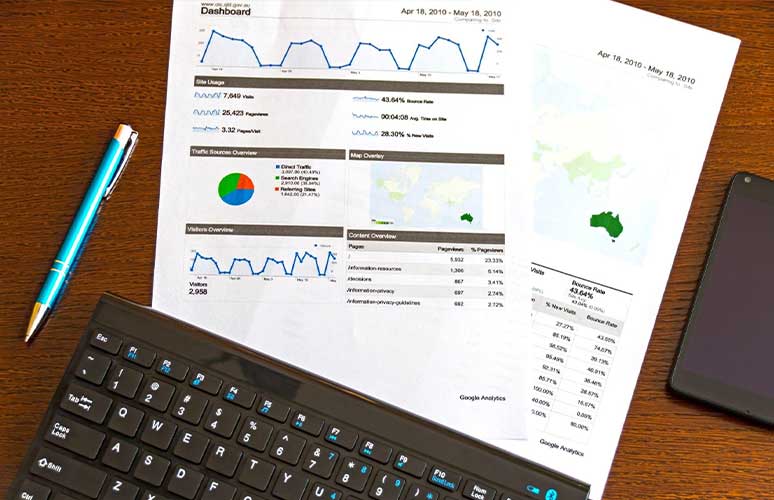 Your company's procurement team should be aware of the current figures, as well as what the company needs and where it is projected to go during the desired contract term. Since traffic can determine commitments and influence vendor pricing, it's a vital piece of information to know before sending out RFPs.
One of the reasons procurement professionals need to be familiar with their company's data is that they should avoid vendor estimates at all costs. Vendors will often offer to inventory companies' services and traffic levels, but the estimates they provide are typically inaccurate and overinflated. Oftentimes, these estimates lead to companies being locked into contracts with high commitments and very little flexibility. When your company's procurement team knows its telecommunications data from the start, it prevents the company from being forced to go along with vendors' potentially inaccurate estimates.
To ensure an accurate inventory, procurement teams should utilize business databases, Excel spreadsheets, telecom expense management software, bill copies, and any other available inventory management tools.
4. Review Existing Contracts and Previous RFPs
Another important part of preparing for the procurement process is to gather copies of existing contracts. This enables your team to compare pricing, contract terms, and previously-negotiated conditions. If any notes were taken the last time the enterprise went through the RFP process, then this is the ideal time to review them and utilize that information. This way, your team can further improve and refine the process while avoiding any previous mistakes. Network Visio diagrams are also useful to review and provide to RFP recipients, although it's important to remember to exclude any critical confidential information.


5. Assemble an Effective Team
An effective procurement team serves four main functions: strategic sourcing, purchasing, contract management, and data analytics and reporting.
Strategic sourcing means setting up a standard procedure for vendor analysis and driving a decision that meets the organization's objectives. Meanwhile, purchasing focuses on purchasing and receiving telecom products and services. Contract management is all about negotiating a favorable contract. Data analytics and reporting enable the company to have clear spend visibility, which is imperative for procurement success.


There are several skills that everyone who is a part of the procurement team should have. The hard skills consist of industry knowledge, data analytics skills, financial aptitude, negotiation skills, and strategic sourcing skills. The soft skills include collaboration and empathy, which are vital to working with the rest of the team throughout the process.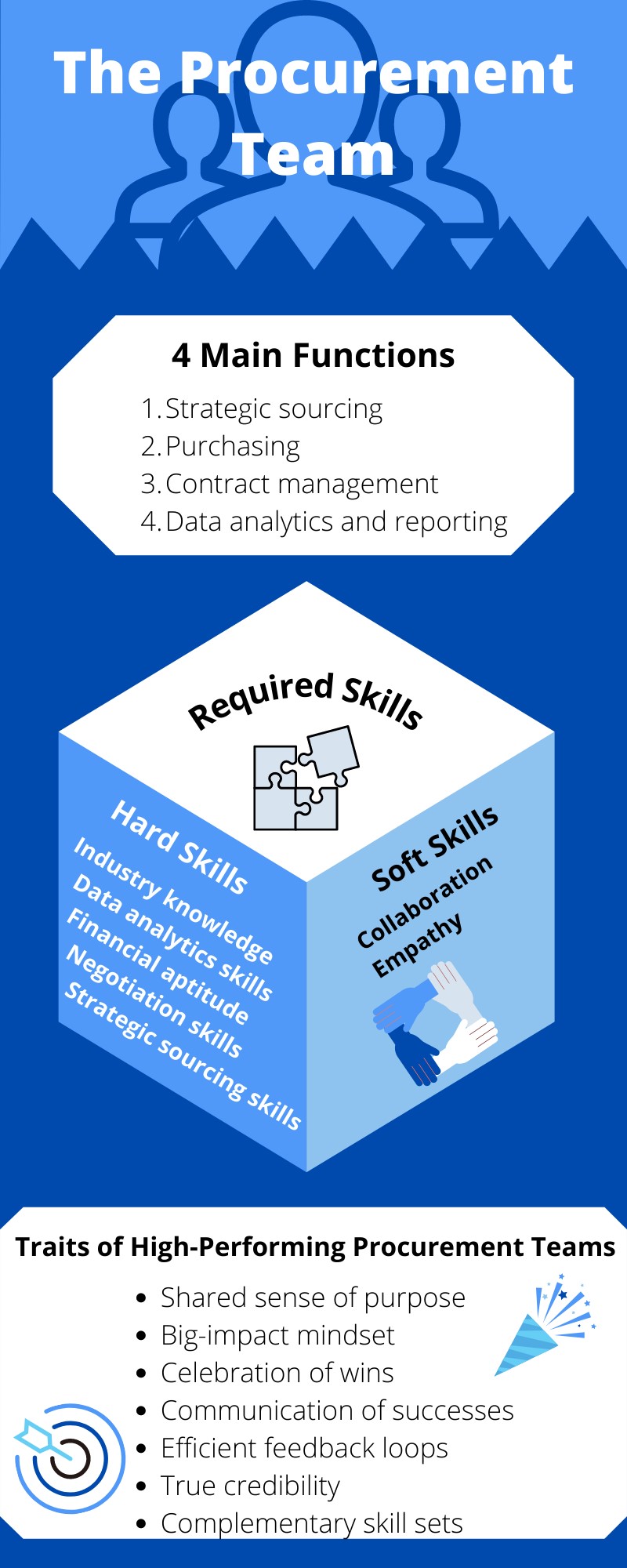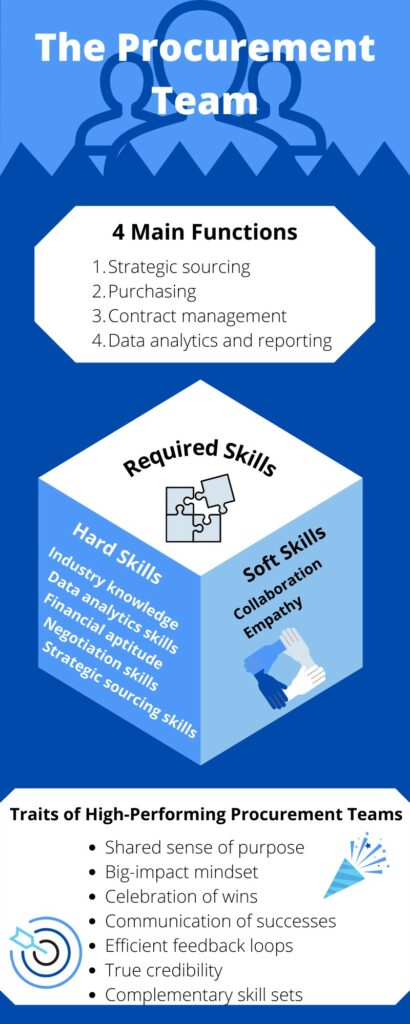 According to Kearney, the following traits contribute to a high-performing procurement team:
A shared sense of purpose that unites the team members
Constant communication of successes
Skill sets that complement each other
Time for the celebration of wins
To compose effective RFPs, an enterprise needs an effective RFP team. So who should be a part of this team, and what are the main roles to fill? Companies should start by asking the following questions:
Who will the telecom contract affect?
The products and services included in the telecom contract are likely to impact various groups within the company. These groups may include Manufacturing, Sales, Legal, Finance, Operations, HR, and others. It's best to include a representative from each affected group. This way, each representative can ensure the RFP solution meets their group's needs and expectations.
Who is in charge of organizational spending?
It's no secret that RFPs are costly and that the telecom contracts they seek involve company spending. Because of this, there should always be someone from the Finance team included in the RFP team. This representative keeps the overall RFP spend under control, defines the vendor budget, and reviews the vendor fee proposals when submission time comes.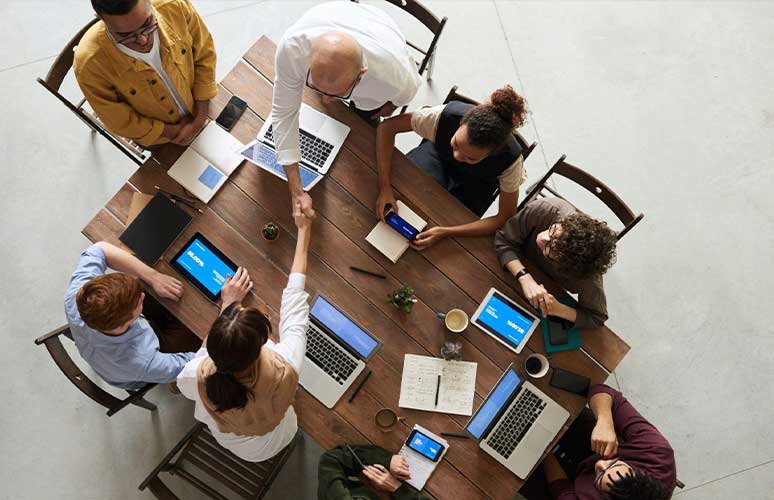 Who ensures legality?
RFPs come with some legal risks, even though they're not a fully legally binding document. Therefore, either the company's in-house or hired legal counsel must be a part of the team so they can vet the RFP. They can make sure that the language used in the RFP doesn't legally jeopardize the business or unintentionally bind the business to prospective vendors contractually.
Who will finalize the RFP?
Often, RFPs are written in sections by several different authors across the enterprise. It's wise to have one individual who is responsible for bringing all of the writing together and ensuring the RFP as a whole is clear and consistent. This member of the team is typically a person from the organization's in-house marketing team or an external marketing consultant.
Technology Procurement Group can help you put together a comprehensive RFP that will earn you the telecom contract your company deserves. To get started, call us at 1-888–449-1580, email us at info@TPG-llc.com, or complete the form at the bottom of the page.
Roles to Fill
Some RFP teams are made up of as many as 30 people. However, there are typically six main roles that must be fulfilled.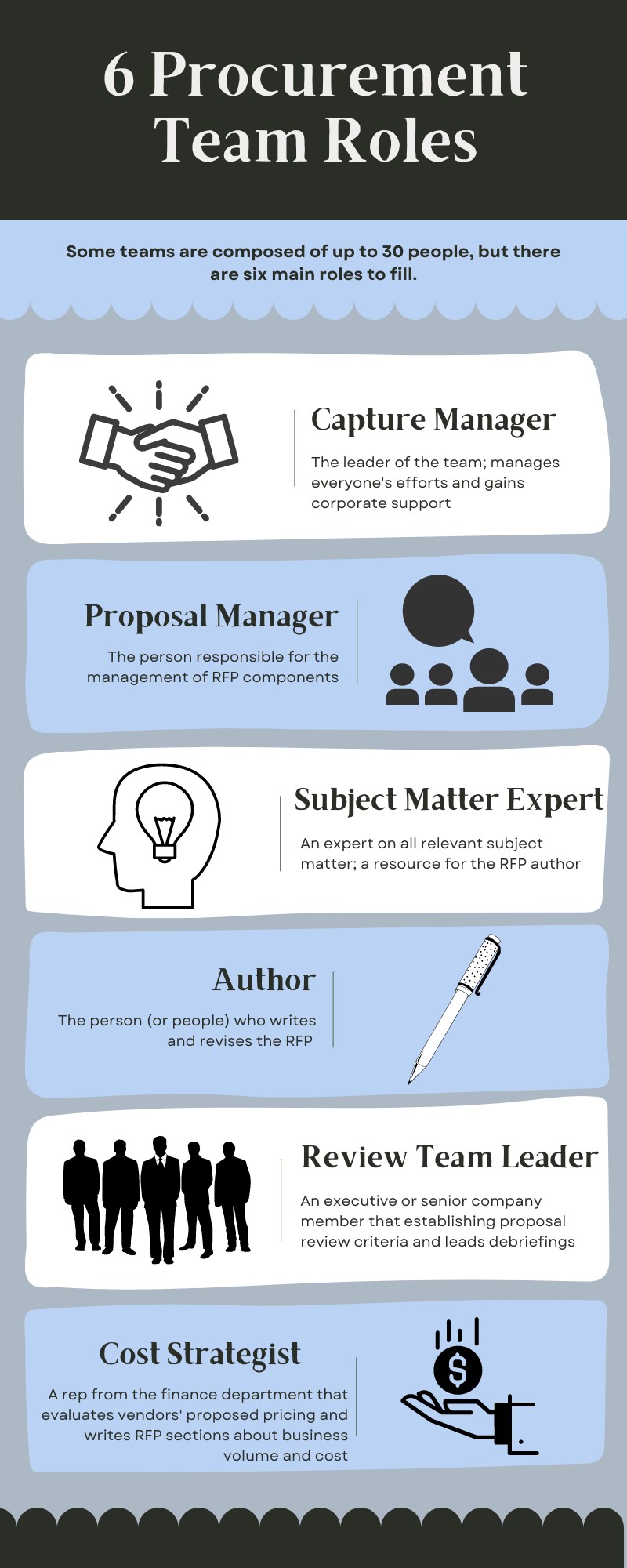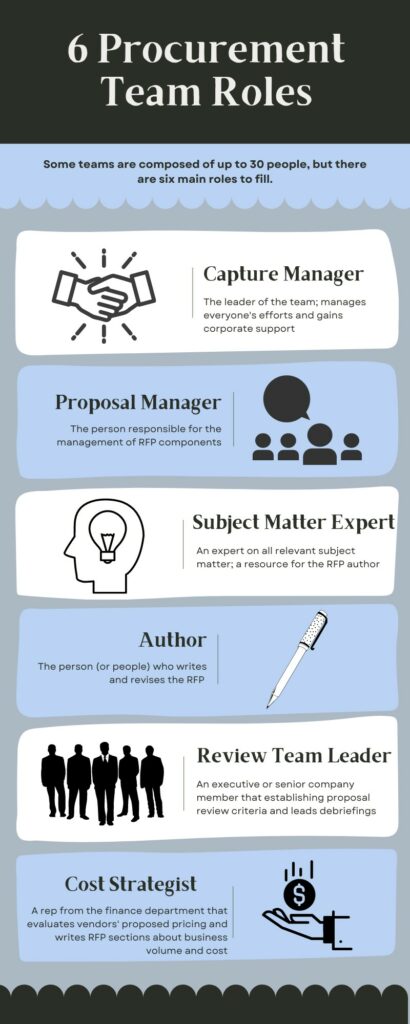 Capture Manager (CM)
The Capture Manager, or CM, plays a vital role in the RFP process. They function as the leader of the core team and are in charge of managing everyone's efforts. Another of their responsibilities is gaining support from corporate.
Proposal Manager (PM)
The Proposal Manager, or PM, is responsible for managing all of the small, detailed components of the RFP. All RFP and proposal activities go through the PM.
Subject Matter Expert (SME)
Just as its name implies, the Subject Matter Expert is an expert on all relevant subject matter. In this case, the SME should be an expert on all things telecom. Often, the SME and RFP author have a close relationship in which the author can turn to the SME with any questions.
While it may seem that the SME should also author the RFP, this isn't necessarily a good idea. Often, the breadth and depth of the SME's knowledge make it difficult for them to keep from using technical telecom jargon as well as excessive information within the RFP. Another potential roadblock is that extensive knowledge doesn't always transfer into advanced writing skills.
Author
Of course, the author is the person who writes the RFP and implements any revisions later in the process. However, they don't just write the RFP; the author is also integral to the entire collaborative process. They attend meetings, consultations, and any other interactions between the RFP team to ensure they don't miss any necessary information. They also frequently communicate with other members of the team, particularly the Subject Matter Expert, to fill any gaps in their knowledge. There are often multiple authors on the RFP team.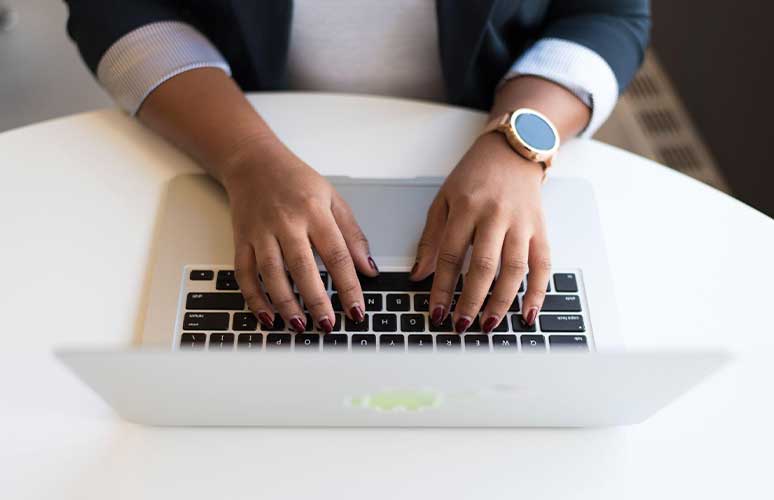 Review Team Leader (RTL)
After the RFP has been written, the Review Team Leader, usually an executive or senior company member, establishes the criteria for the proposal review. The RTL manages the team members involved in the review, and they also provide commentary and lead debriefings regarding findings from received vendor proposals.
Cost Strategist
The Cost Strategist is usually a representative from the enterprise's Finance Department. This person plays a critical role throughout the entire RFP process. Their main responsibility is to determine whether the prices presented in vendor proposals are functional and realistic. They also typically write the sections in the RFP that have to do with business volume and cost.


6. Communicate with the Team
Ensuring that all professionals involved in the procurement process are on the same page is essential for telecom procurement to go smoothly. If one person is objectively evaluating various vendors while another is enjoying business dinners with the company's current telecom provider, that can create a conflict of interest. The best way to approach the procurement process is with a united front. Regular meetings between all members of your company's procurement team can effectively make sure that everyone approaches the process from the same perspective.


7. Consider Working with a Telecom Consulting Company
The telecommunications procurement process is a long one with many steps–and many opportunities to misstep. That's one reason why many businesses choose to partner with a telecom consulting company to consult and develop telecom procurement strategies and help them earn the best telecom contract possible.
There are many telecommunications consulting companies to choose from, and they typically work alongside a business's IT or procurement department to identify its business goals and needs. Generally, the consulting company will take over negotiations and use its knowledge and experience in the telecom industry to guarantee the company gets the telecom contract it needs.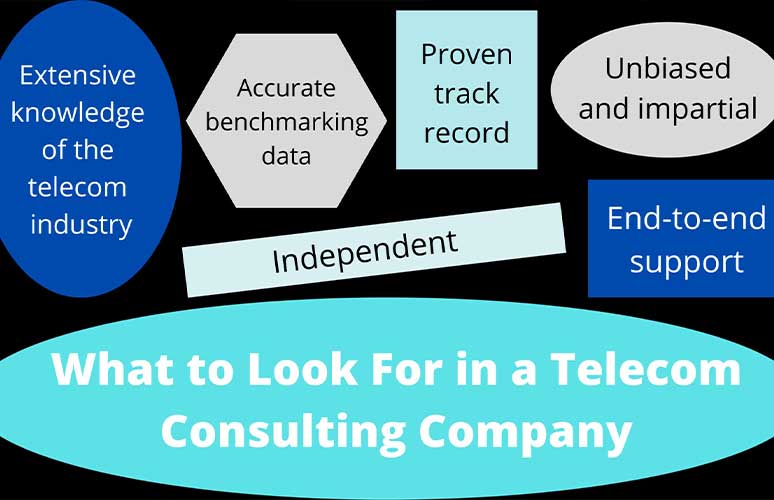 Choosing the right telecom consulting company can make or break the procurement process. One essential thing to look for is market knowledge. Does the company know the telecom industry inside and out? Does it possess accurate benchmarking data? The company should also have a proven track record of getting organizations great deals on telecom.
It's also important to look for a consulting company that can provide true end-to-end procurement support. This means that it can help the organization through every step of the procurement process rather than having limitations as far as service offerings and areas of assistance.
Another key trait of a reputable consulting company is that it's unbiased and impartial. A consulting company that works with (and is paid by) various telecom providers is not likely to focus on finding the very best deal for each organization it works with. Instead, it'll be focused on getting more commissions or kickbacks from its telecom provider partners by pairing them with as many businesses as possible. An independent telecom consulting company is a much better choice.
Choose Technology Procurement Group for Your Telecom Procurement Needs

In search of the ideal telecom consulting company? Look no further. Here at TPG, we have the knowledge, track record, benchmarking data, and support you need to succeed.
Not only do we offer telecom procurement strategy consulting and IT procurement services, but we also provide telecom and wireless expense management, RFP management, wireless expense reduction, and telecom contract negotiation.
Ready to work with us, or interested in getting more information? Call us at 1-888-449-1580, email us at info@TPG-llc.com, or fill out the simple form on our Contact Us page. We look forward to hearing from you!