If you've been dreading the RFP writing process, you're not alone–many procurement professionals don't enjoy composing requests for proposal, and writing an effective RFP requires a significant amount of time and effort. There's a lot of information to cover, after all.
However, breaking down the RFP section by section can make the writing process much less daunting. Today's article covers the differences between RFPs, RFQs, and RFIs. Then, it goes over each part of an RFP to simplify the writing process.
Need help structuring your RFP? Turn to Technology Procurement Group. We have the knowledge and expertise you need to compose a highly effective request for proposal. To work with us or get more information, call 1-888-449-1580, email info@TPG-llc.com, or complete the form at the bottom of the page.
Contents
RFPs, RFQs, and RFIs: What Are They?
What RFPS Are Meant to Accomplish
How RFPs Can Save Your Company Money
What You Should Know Before Writing an RFP
Essential Parts of an RFP
General Tips for a Successful RFP Process
RFPs, RFQs, and RFIs: What Are They?
If you've done any research on the telecommunications procurement process, you'll frequently come across the acronym RFP, but you'll also see RFQ and RFI in many cases.
Each of these acronyms represents a slightly different document with its own specific purpose, advantages, and drawbacks. All three provide a method of gaining more information from vendors.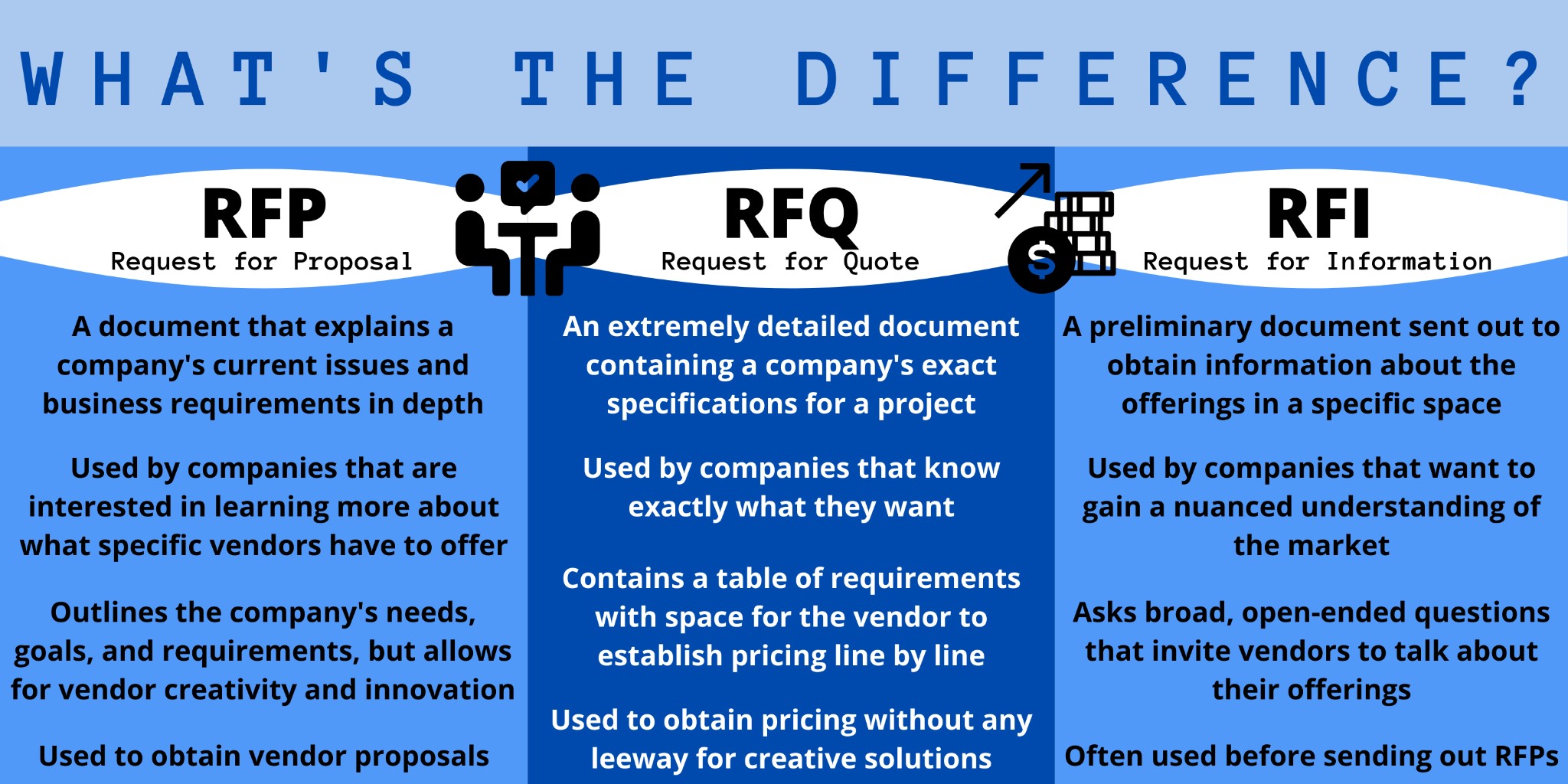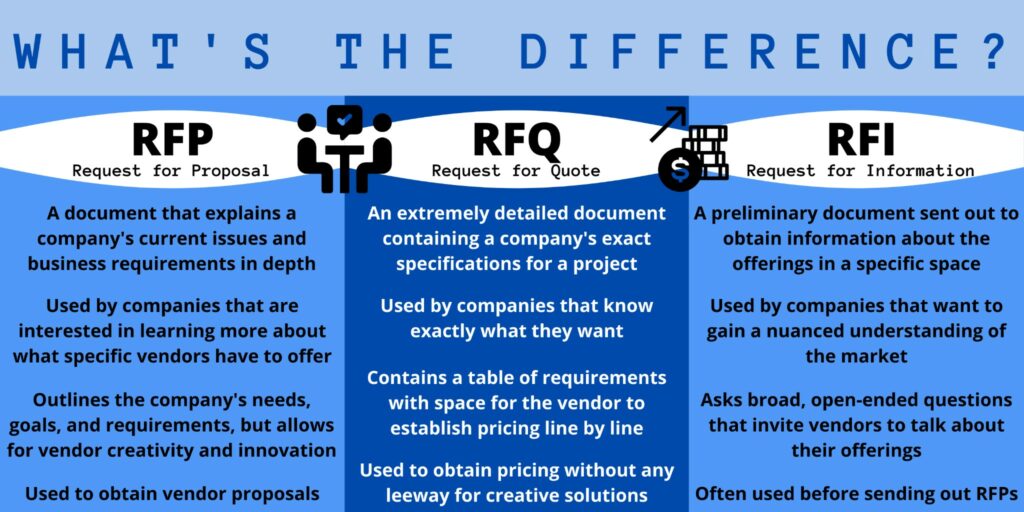 Request for Information (RFI)
RFI stands for Request for Information. An RFI is essentially a preliminary document meant to obtain the basic facts of the offerings in a specific space. RFIs are typically used by companies that don't yet have a nuanced understanding of the marketplace they're seeking to enter.
An RFI asks broad, open-ended questions that invite vendors to outline their full range of offerings. It also states the business's challenges. Then, vendors can tailor their responses to cover those particular pain points. In most cases, vendors responding to RFIs explain their position in the marketplace. This involves the industries they specialize in, how they license their products, and what kinds of fees are to be expected.
Sometimes, companies will begin the procurement process by sending out RFIs. Once they've received responses and have learned more about the marketplace, they'll send out RFPs. It's much less common for a company to go straight from an RFI to an RFQ.
Request for Proposal (RFP)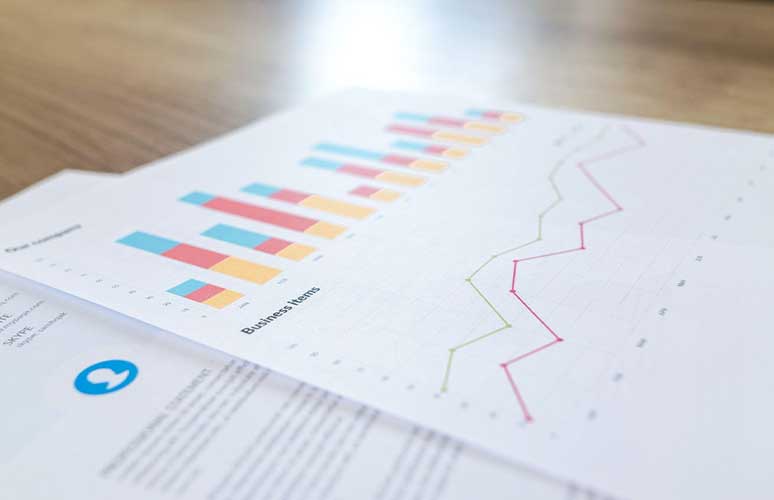 RFP stands for Request for Proposal. An RFP is a document that lays out a company's business requirements or current issues in depth.
RFPs are used when a company is interested in learning more about what various vendors have to offer. They allow for the comparison of numerous factors, rather than just price, which is the case with RFQs.
An RFP is extremely specific in stating a company's needs and outlining its goals and requirements. However, even though an RFP is filled with detail, it still allows vendors enough leeway to creatively offer their best solutions to the needs and problems presented.
Vendors will reply to RFPs with proposals, and after that, companies will generally enter into negotiations until they settle on a contract that is agreeable to both parties. RFPs are typically the most useful of these three documents (RFIs, RFPs, and RFQs) during the telecommunications procurement process.


Request for Quote (RFQ)
Short for Request for Quote or Request for Quotation, an RFQ is the most detailed document of the three presented here. RFQs explain the company's exact specifications and ask vendors how much they would charge to meet them. They are generally sent when a company already knows exactly what it wants.
Unlike an RFP, an RFQ does not allow vendors any form of flexibility or creativity in problem-solving.
Instead, most RFQs have a table that lists each of the company's requirements. The vendor then assesses its ability to meet each of the requirements and specifies whether it can do so out-of-the-box or through configuration and leveraging with a third party. It also breaks down its costs for each requirement line by line.
Many professionals recommend that companies send out RFIs and RFPs, rather than RFQs.
This is because only sending out RFQs often indicates that a company is closed-minded and not open to alternative solutions and creative ways to solve the problems at hand. An advantage of using RFQs is that it's very easy to compare various vendors by price because of the specific line-by-line responses.
What RFPs Are Meant to Accomplish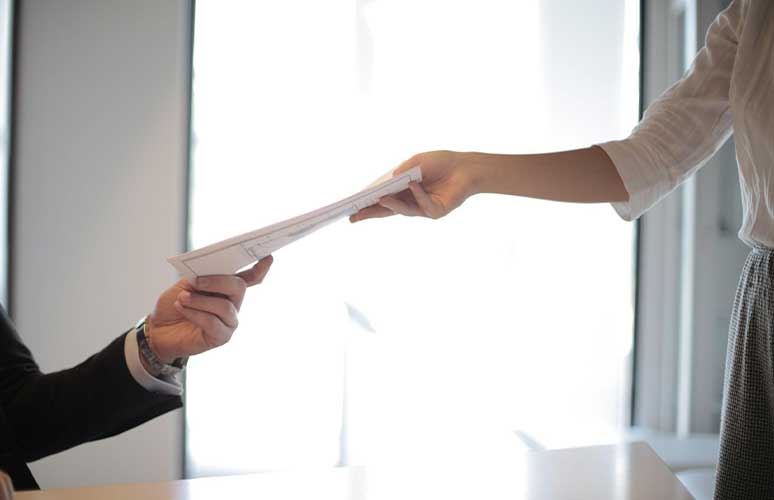 Sending out RFPs comes with some specific end goals. First, in response to RFPs, companies anticipate receiving multiple comparable proposals from vendors. These proposals cover pricing for the services suggested and take into account the configuration and quantities specified in the RFP.
When businesses send out RFPs to potential vendors, they aim to secure various documents that will make their choice between vendors simpler. These documents should address all contractual, financial, service, and billing requirements laid out in the RFP. The proposals received in response to RFPs should also creatively address the company's pain points, current challenges, and future plans.
Remember that, in essence, an RFP is a method to deselect all but two vendors, after which the two will be allowed to negotiate a final contract. It's unwise to choose a single vendor until after a contract has been delivered and negotiated.

How RFPs Can Save Your Company Money
Sending out RFPs can save money for a company, even if it ultimately plans to stay with its current vendor. This is because sending out RFPs and keeping an open mind increases a company's leverage.
When your company request for RFPs you will get several proposals from potential suppliers. However, your company will only select one and let other suppliers write an RFP rejection letter to inform and appreciate their hard work.
When your company request for RFPs you will get several proposals from potential suppliers. However, your company will only select one and let other
Your current vendor is more likely to offer discounts or lower its costs if you receive legitimate proposals from other vendors. If your vendor believes that you might not renew your contract, it's more inclined to do whatever it can to keep your account.
It's wise for procurement professionals to keep an open mind when reaching out. Going in with the idea that you're essentially sending out RFPs as a formality but will stick with your current vendor can limit your company.
Not taking the RFP process seriously can result in losing out on a money-saving contract or a contract with a vendor that offers a more creative and effective way of addressing your company's needs and challenges.
Procurement professionals can often get the best deal from their current vendor if they inform their rep ahead of time that they plan on sending out RFPs. Communicating this to the current representative motivates them to see what they can do to convince the company to renew their contract once it comes to a close.
The ideal time to do this is about halfway through the current contract, usually about 18 months in for the typical 36-month contract.
What You Should Know Before Writing an RFP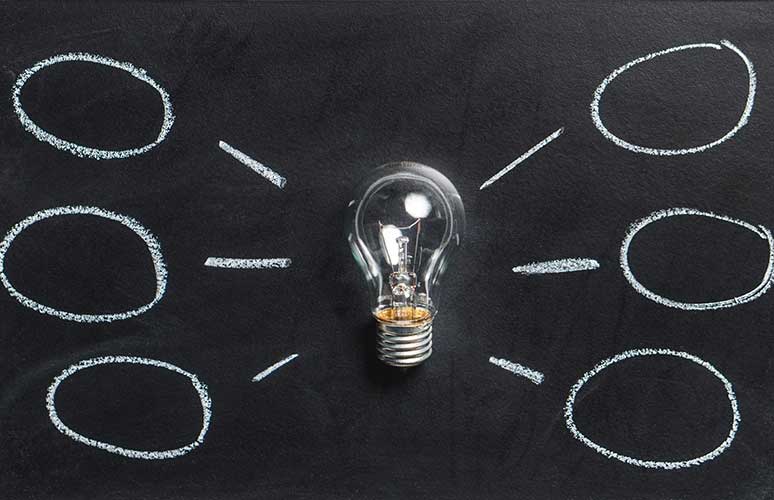 Before putting pen to paper (or opening up a new Word document), there are several things procurement professionals should be aware of. Unless they know the business's information related to the topics below, their RFPs won't be as effective as they need to be.
The Current State of Telecom
Before writing an RFP, you'll need to evaluate your company's current telecom provider. The professional responsible for composing the RFP must know which products and services the company is currently using and how much it's paying for them. They also need to know whether the company is satisfied with its current provider, and in which areas it would like to see a change or improvement.
Telecommunication Needs
Another crucial component to know is what the company needs as far as products, services, and features as well as the company's budget, how much it values customer service and support, its need for scalability, and its future goals.
Future Telecom Needs
It's simply not enough to know the company's current needs; it's necessary to look into the future and evaluate how those needs will grow and change. Before composing an RFP, professionals must consider where the company will be in three, five, and ten years, and how the company's growth will affect its telecommunication needs.
RFP Recipients
RFPs shouldn't be written before their recipients have been identified. First, identify potential vendors for sending RFPs and then compose the RFP according to their challenges, pain points, and business goals.
Timeline
Ideally, the company has allotted at least nine to 12 months for the telecommunications procurement process. But regardless of the amount of time set aside, professionals must know their timeline and how soon they need to have a new contract signed and ready to go. This timeline affects the negotiation process and determines how much back-and-forth can take place before the company must come to an agreement with the vendor of their choice.
Essential Parts of an RFP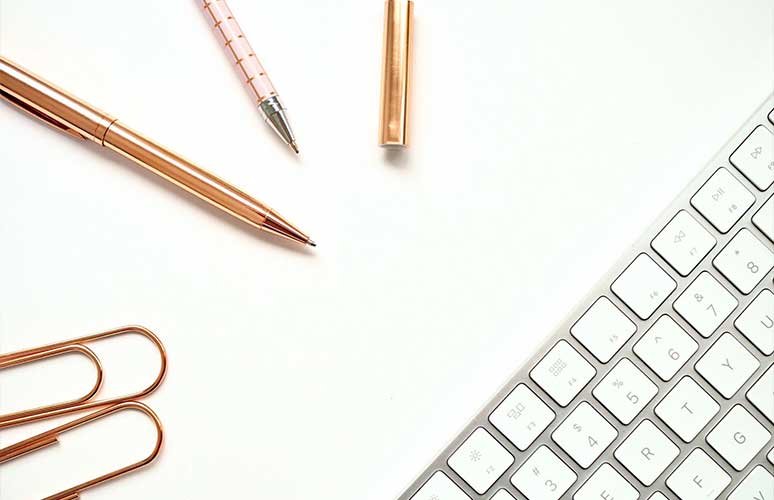 Below, the essential parts of an RFP are laid out and explained. Including all of these sections in an RFP increases its effectiveness and helps to ensure that the proposals your company receives will include the information you're looking for.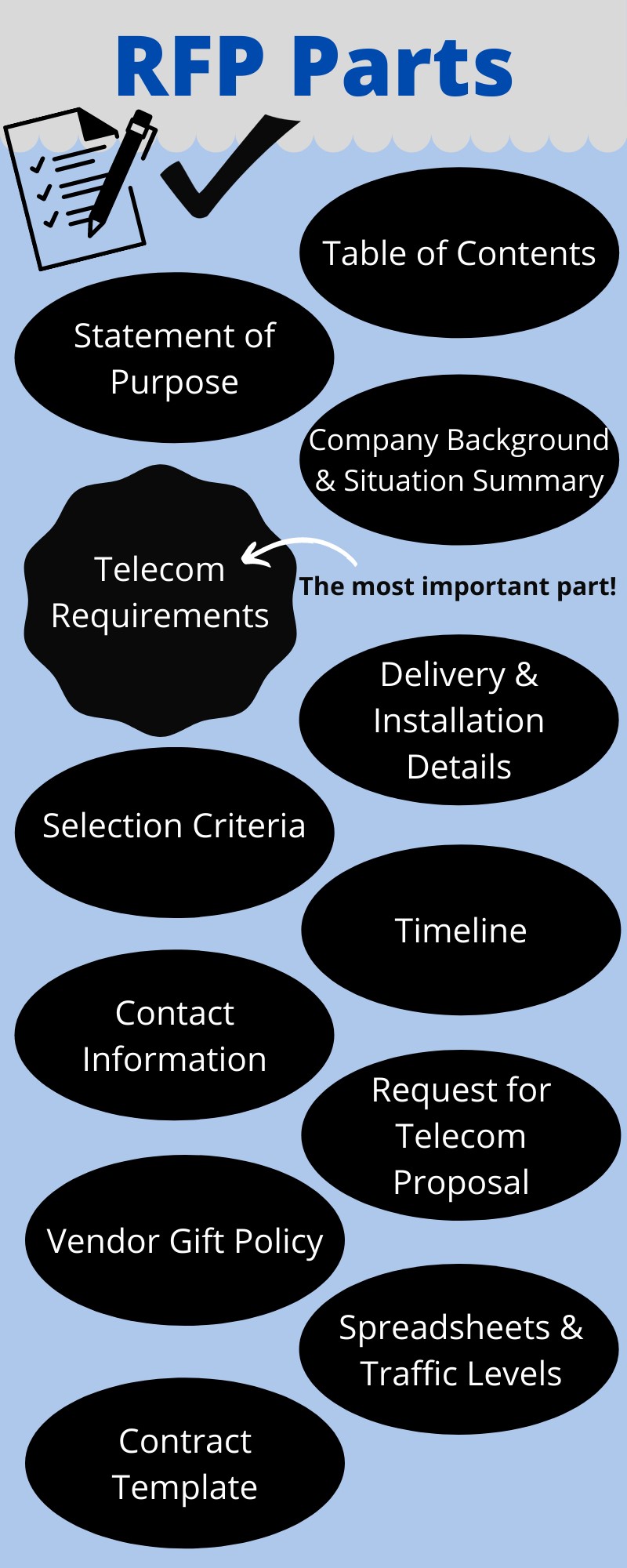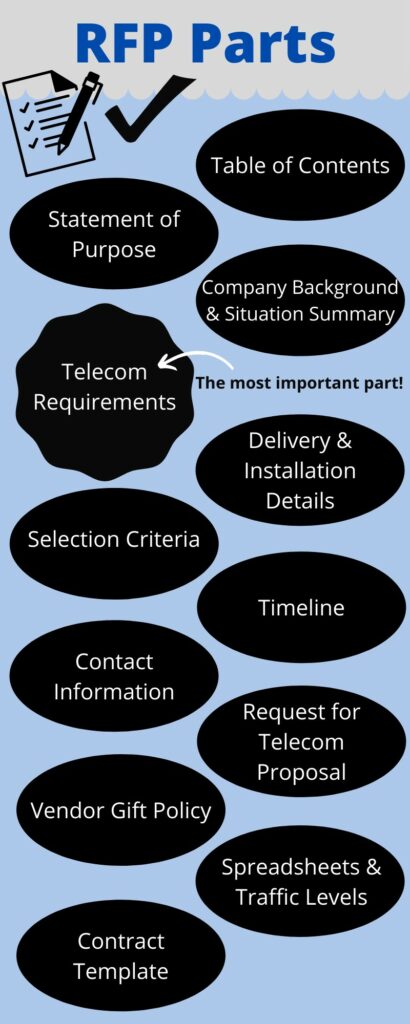 Table of Contents
While a Table of Contents isn't technically required for an RFP, it's a very welcome addition. RFPs can be quite dense, and a Table of Contents makes it simple for the reader to understand what types of material are covered in the RFP, as well as how they are organized.
Statement of Purpose
A Statement of Purpose is the introduction to the RFP and serves as a short assessment of the company's telecommunications needs. It briefly explains what your company is looking for from vendors and why.
Company Background and Situation Summary
Within the Company Background and Situation Summary section can be found plenty of key information, from facts about the company to vendors it's worked with previously and services it has used in the past. By including this information, recipients of the RFP can understand how much exposure the company has had to other vendors, plus its previous levels of service.
This section is also a good place to discuss where the company is headed in the future and how its telecommunications needs are likely to change in the next few years.
Telecom Requirements
The Telecom Requirements section of an RFP is the most important part. It lists your company's absolute necessities for telecom service and clearly differentiates between your company's needs and wants.
This section explains exactly what your company aims to accomplish with its new contract and what you expects the new products and services to do for it. This section needs to be extremely clear so that potential vendors know which products and services are non-negotiable. Procurement professionals are best off writing their requirements based on previous and current usage so that they're as accurate as possible.


Delivery and Installation Details
This section outlines the location of the products and services that will be delivered and connected. Any unusual scheduling considerations and technical installation requirements should be covered within the Delivery and Installation Details.


Selection Criteria for Telecom Vendors
In this section, the procurement team outlines how it will choose the winning bid. The Selection Criteria section may simply explain that the company will evaluate each of the proposals and select the one that best meets its needs, or it could be more complex, with a graded rubric or another way of measuring the proposals against each other.
By providing selection criteria, the company will find it easier to make a selection. Vendors will also be able to determine what is most important in their proposals so that they have a better chance of submitting the winning bid.
Timeline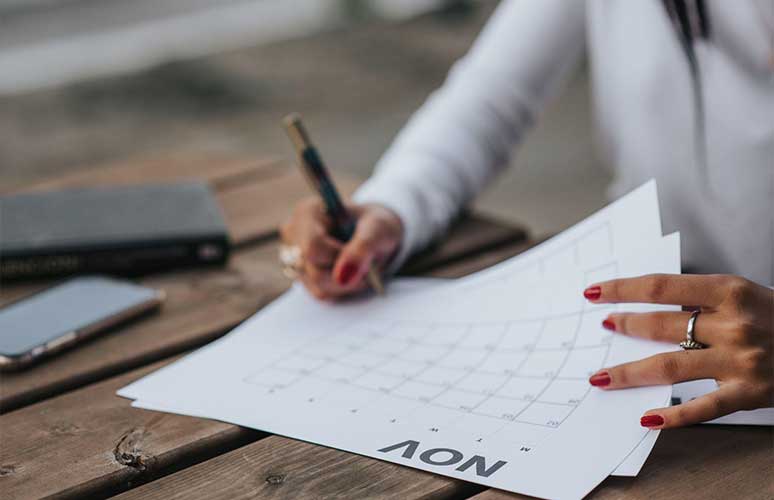 The timeline allows both your company and the vendors to stay on track throughout the telecommunications procurement process. This section should provide specific dates for submitting letters of intent to bid, asking additional questions, attending conferences or meetings, and submitting proposals.
It's crucial to allow ample time for vendors to assess your company's needs and ask plenty of questions so that they can put together accurate proposals. However, it's not recommended to include the organization's deadline or official start date, as this increases susceptibility to vendor delay tactics.
Contact Information for Procurement Professionals
This section should provide contact information for company employees that are involved in the procurement process. Even if the RFP is extremely detailed and thorough, vendors are sure to have questions, and they can get those questions answered much more easily if they have access to the necessary contacts. This section can also invite the vendors to set up conference calls with team members to serve as question and answer sessions.
Request for Telecom Proposal
Of course, an RFP asks for proposals by nature, but the Request for Telecom Proposal section should go into all of the required rules for a response. For example, it should answer the questions of when the due date for proposals is, who the response should be delivered to, how the response should be formatted, and what supporting materials should be included. This section can also include a questionnaire for vendors to fill out.
Within the questionnaire, an excellent question to include is, "What are your true differentiators as far as features, service level, support level, technology, and experience?" About 90% of what the vendors bring to the table is likely equivalent to their competitors, so this question will help you see what sets each vendor apart from the others.
Comparing the same questionnaire responses from multiple vendors makes it easier to see how they size up against each other. Essentially, the Request for Telecom Proposal section must explain what information you wish to receive from each vendor. Guidelines for responses make things easier for both parties. Vendors are aware of what the company wants, and the company finds it simpler to compare multiple vendors because of their streamlined and well-structured proposals.
Vendor Gift Policy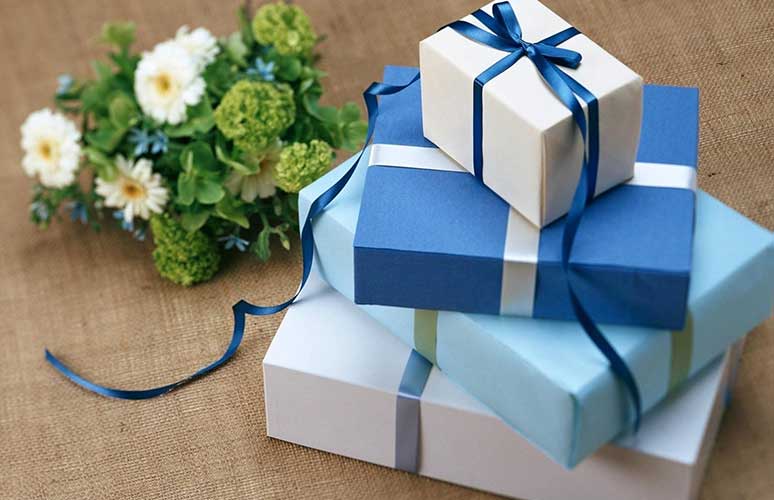 The company's vendor gift policy should always be included with the RFP so that all vendors are aware of it. This gift policy should be focused on making decisions with the company's best interest in mind while maintaining ethical vendor relationships.
General Rules for Vendor Gift Policies
Every company should develop its own vendor gift policy. Here are a few standard rules that often make the cut:
Gifts should not exceed a $100 value in a 12-month period.
Cash and loans are prohibited.
Gifts should never be given during the competitive bidding process.
When accepting business entertainment and meals, the vendor must be present, and business must be conducted there. The entertainment or meal should be of reasonable (rather than excessive) value, and it cannot take place during bidding.
If business travel is to occur, the vendor must be there, and business must be the sole reason for the trip.
Spreadsheets
It's wise to include various spreadsheets along with your RFPs. These spreadsheets should cover telecom inventory, taxes, and regulatory fees. Network Visio diagrams with all confidential information excluded are also useful for vendors. They can help them better understand your enterprise's telecom requirements while also providing a jumping-off point for vendors to craft appropriate questions for the procurement team.
Procurement professionals must also keep in mind that vendors can tweak and even dramatically modify spreadsheets, making it extremely difficult to import the information into the internal team's comparison spreadsheet.
Therefore, when using spreadsheets, be sure to lock them so that data cannot be input into specific cells. Another option is to ask that vendors do not modify spreadsheet formats. In any case, leave room for vendors to note details that may not fit into particular pricing cells.
Traffic Levels, Circuit Information, and Service Estimates
Other information to attach includes traffic levels, circuit information, and service estimates. It's much better for a company to provide this information itself than allow vendors to create their own estimates. Often, vendors' estimates are inaccurate and overly inflated. Providing the company's numbers allows for more accurate responses from vendors.
Your Organization's Contract Template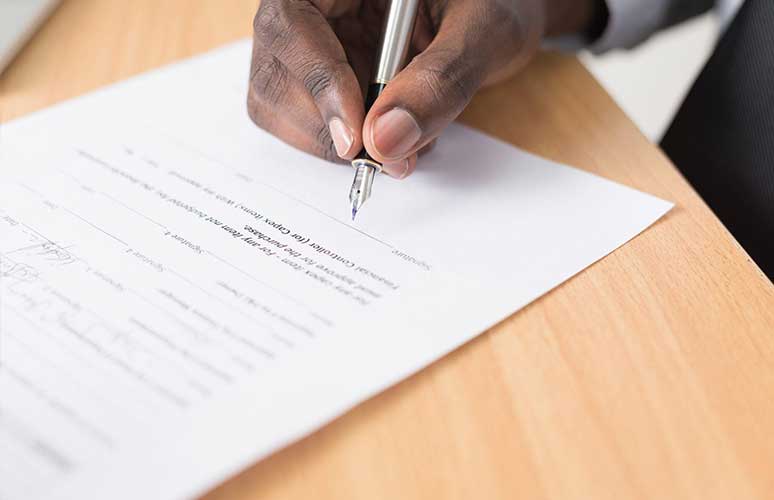 If your company hasn't already purchased or put together its own contract template, it needs to do so as soon as possible.
A contract template is the form of the agreement used by your company and the vendor to document the business relationship and the obligations, rights, and responsibilities that come with it. Contract templates are sometimes called "papers," as in "our paper" or "the vendor's paper." It's always better to work with your company's paper than to take on the burden of redlining the vendor's paper.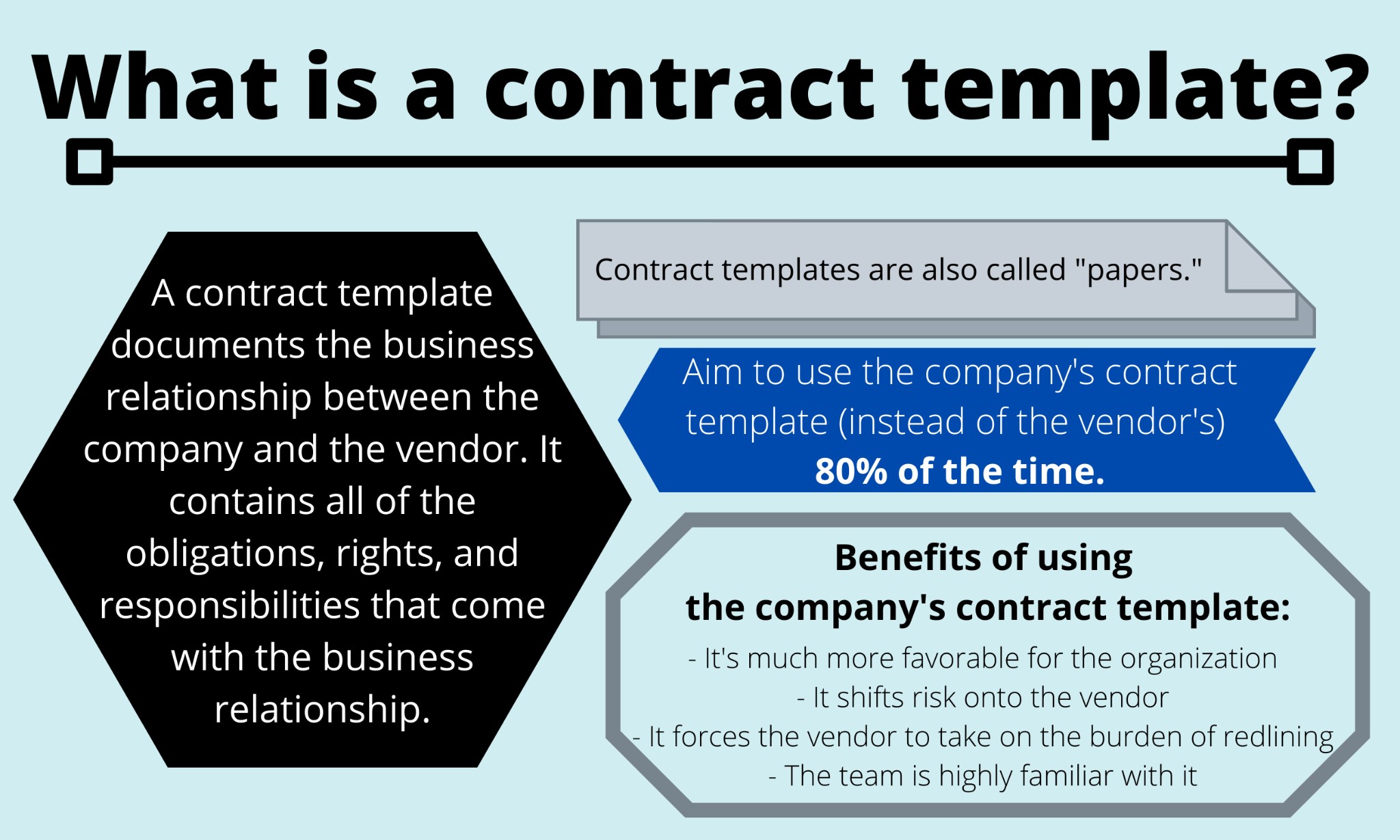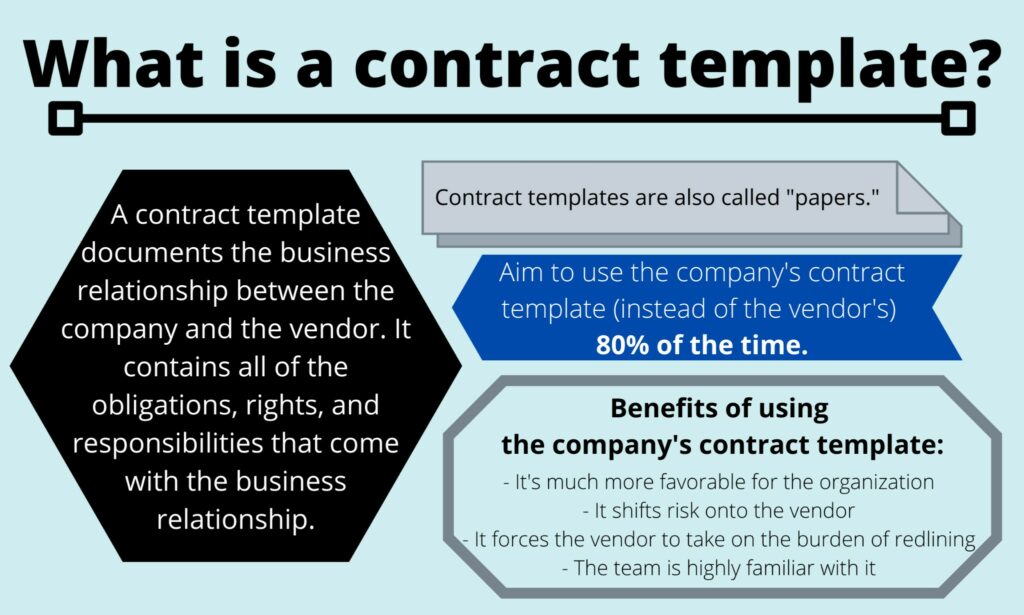 The procurement team should push to use your company's contract template over the vendor's because any party's template will be more favorable for itself and shift more risk to the other party (in this case, the telecom vendor).
Using the vendor's template means attempting to negotiate from a highly unfavorable position to a less unfavorable or, in the best case, a neutral position. The reality is that when starting with the vendor's contract template, it'll be close to impossible for your company to negotiate to a favorable position unless it has an incredible amount of leverage. And negotiating from the starting point of the vendor's paper is likely to result in fatigue for the procurement team, which leads to the team eventually giving in rather than fighting for valuable concessions.
A common issue that procurement teams run into is vendors saying they've never used a customer's contract before or that their legal department will take a long time to review it. An excellent response to this is, "My company never uses the vendor's contract, and our legal department is sure to take its time reviewing it. But if you can sign our paper today, we can wrap up this deal by the end of the week."
Using a template is incredibly helpful because the procurement team has intimate familiarity with it. The team members know what they can and can't negotiate, what is most important, and are aware of all the traps and tricks built into the contract. It's essentially the home-field advantage.
In reality, a company can't use its own contract template 100% of the time. A good rule of thumb is that 80% of contracts should use your company's template rather than the vendor's. There will be situations in which vendors have the leverage to refuse to use your company's template in favor of their own. In addition, some small deals aren't worth the time it takes for your procurement team to convince the vendor to use your company's template.
Something to remember is that if any contract disputes regarding term ambiguity occur in the future, courts will interpret the contract against the drafter. This shouldn't scare your procurement team away from using your own contract templates, but it should make the team take extra care in drafting the contract language.


Technology Procurement Group's RFP Management services are terrific for any business that needs guidance and input throughout the writing process. We can help you as little or as much as you need, every step of the way. To work with us or get more information, call 1-888-449-1580, email info@TPG-llc.com, or fill out the form at the bottom of the page.
General Tips for a Successful RFP Process
Writing an RFP can seem intimidating, but these tips can help you make your RFP as clear and effective as possible.
Consider RFP Software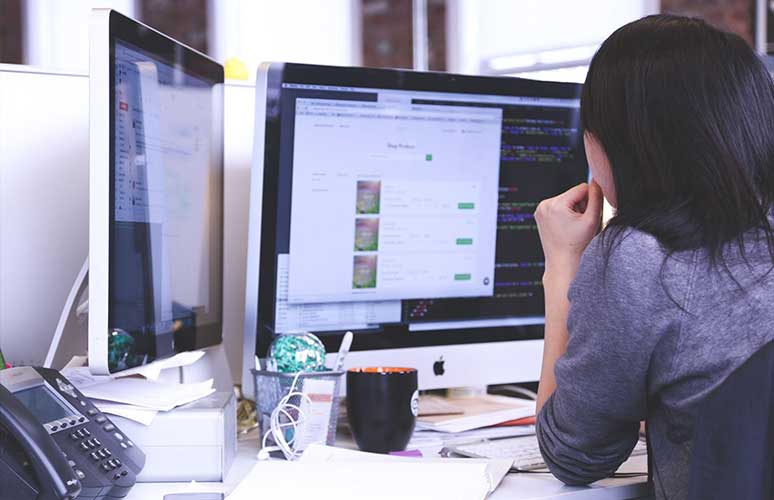 Procurement professionals who struggle with RFP writing or wish to make the process easier may want to consider using RFP software, which can automate the process and simplify it.
Generally, this type of software includes various templates in which professionals essentially "fill in the blanks" to create well-written requests for proposal. Some software options even track the various RFPs that have been sent out and help professionals compare the proposals they receive in response.
Set Up an Online Database
A similar option to using RFP software is setting up an online database where potential vendors can directly supply data. The link to the database can be included in the RFP, and rules for data submission can also be explained within the RFP.
Using an online database makes it simpler for organizations to evaluate and compare vendors against one another. Rather than searching for information within each proposal, all the necessary figures and answers to various questions will be clearly laid out in the database. This increases efficiency and helps to move the procurement process along smoothly.
Start with an Outline
Just like any piece of writing, the best RFPs begin with an outline. The outline should cover why the company is searching for a new vendor, which services are non-negotiable, and when responses are expected. It's easier for procurement professionals to write an RFP when they have the basic structure already laid out in front of them. When they have the necessary information at the ready and can plug it into a detailed outline, it's much less daunting than trying to transform an empty document into a well-written RFP.
A similar tip is that the first draft of an RFP does not have to be perfect. Instead, it's better to simply get all the information down and then go back and adjust it as needed. Striving for perfection from the beginning is likely to lead to frustration and even procrastination–which should be avoided at all costs, since you want to have as much time as possible to negotiate and work out a contract with your chosen vendor.
Look at the RFP from the Vendor's Perspective
Before sending out the RFP, read through it while putting yourself in the vendor's shoes. This helps to ensure that everything is written out in a way that will make sense to the intended audience and not just the writer.
Be Clear and Concise, Yet Specific
Clarity, conciseness, and specificity are vital for a well-written RFP. Above all, the document needs to clearly communicate exactly what it intends to say, and in many cases, being specific helps make things clearer.
Still, it is possible to go overboard with details and specificity, which is where conciseness comes in. It's all about achieving the happy medium between not providing enough detail and adding too much.
Avoid Asking for Too Many Varieties of Solutions
When an organization asks for too many different solutions, it takes away its leverage by showing that it hasn't done its research or fully considered its current and future service needs.
For instance, if a company asks for 0 Mbps, 20 Mbps, 50 Mbps, 100 Mbps, 200 Mbps, 300 Mbps, 500 Mbps, and 1000 Mbps, that completely erodes its pricing power. Instead, businesses must refine the bandwidths to be bid for each specific site.
For example: 1) Data Center: 500 Mbps, 1000 Mbps; 2) Remote site: 50 Mbps, 100 Mbps. Targeting requests in this manner enables vendors to focus on your business's true needs.
Check Spelling and Grammar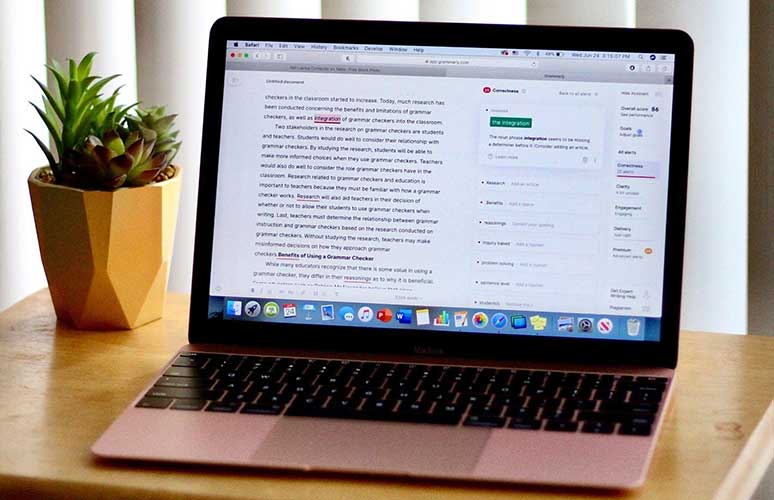 As with any type of business writing, spelling and grammar errors can obstruct the document's intended meaning. Proofreading and using online spelling and grammar checkers can be very helpful in eliminating any issues that aren't caught during the initial writing process.
Accept Alternative Responses
Often, businesses will receive alternative responses to their RFIs and RFPs that don't completely match what they said they were looking for. It's wise to accept these types of responses anyway because they allow for more creative and innovative solutions from vendors.
A vendor may not respond in the way the organization had originally expected, but instead, they may showcase their new or upcoming technologies and design ideas. In some cases, these innovative solutions may prove to be the best option, but a business won't realize that if they aren't inclined to accept alternative responses to their RFP in the first place.
Use Benchmarking
Benchmarking is extremely valuable to the RFP process. It's essentially the process of calculating and measuring telecom and data networking services and their related prices, and then comparing them with real-time market rates. Benchmarking provides data and knowledge regarding the current best-of-breed pricing that has been negotiated for a particular type of telecom service, and it enables companies to compare contract terms.
Typically, telecom carriers will offer large customers the opportunity to complete a benchmark annually or in the middle of the contract cycle.
Some of the services that can be benchmarked include global networks, long-distance and toll-free voice, SIP trunking, US and global wireless services, domestic and global conferencing, complex managed services, and telecom outsourcing.
Methods
Since benchmarking requires a third party to come in, there are a few different options. The first is front-line telecom deal negotiation firms. These will provide highly competitive conditions, and they have a great depth of knowledge when it comes to the nuances of telecom contracts.
Another choice is customer invoice analysis or Telecom Expense Management (TEM). This provides first-hand information, but there is limited or zero knowledge about deal specifics.
Customer surveys conducted by market research firms are another option, and these run through anonymous online surveys or phone surveys. Finally, businesses can also choose to use a combination of these three methods.


Steps of the Benchmarking Process
The benchmarking process begins with reviewing the contract language, ranging from the Service Level Agreement (SLA) and terms and conditions to rates, revenue commitments, and minimum payment periods. This also covers any possible remedies available in the agreement.
The second step of the process involves the supplier or third party leveraging the telecom carrier portals to download the company's specific data. This is followed by detailed data analysis, and then the third party utilizes its internal database to compare the company's data to other deals with similar sizes and scopes.
Once all of these steps are complete, the executive summary and report development can occur. These usually employ Microsoft Excel and PowerPoint to show any gaps in market pricing and suggest how best to leverage the analysis.
Realistic negotiation targets are developed during this step, mainly focusing on high-dollar items. The benchmarking supplier will offer guidance and strategies for winning, and will also provide a signed letter or certificate to justify the third-party analysis.
How Benchmarking Fees Are Calculated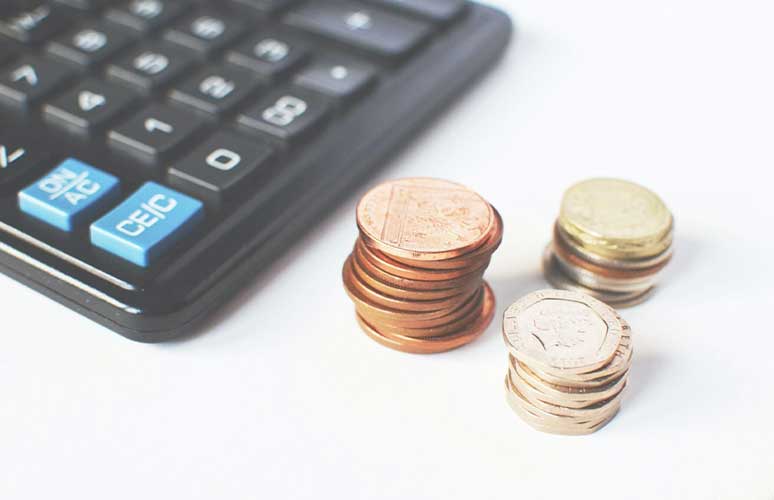 Fees for benchmarking can vary quite a bit based on several factors. The fee structure is usually either fixed or based on the time and materials used. In most cases, fees based on time and materials are a better deal; they come with less risk for the supplier.
These fees vary according to the type of analysis needed, the number of points in the WAN, the carrier spend amount, the quantity of estimated hours, and whether the benchmarking is US-only or worldwide.
Benefits of Benchmarking
Many beneficial results come from benchmarking. The first is a better understanding of the company's IT and Procurement Departments' strengths and weaknesses.
Benchmarking also defines success and thus helps businesses set goals for their contracts. It clarifies which commitment levels are agreeable and ensures more confident contract negotiations with better terms and conditions. All of this means that organizations can enjoy future RFP savings estimates as well as rate reductions.


Utilize Reverse Auctions
A reverse auction is essentially the opposite of a traditional auction. Instead of consumers competing to purchase an item by pushing the price upward, vendors compete to sell products and services by pushing the price downward.
One of the biggest benefits of having a reverse auction is that the company will get the absolute best negotiated price for telecom products and services within a very brief time period. Plus, the company can purchase these telecom services at the true market price.
In general, auctions are governed by the following characteristics: market-driven pricing, transparent rules and outcomes, defined completion criteria, and pre-commitment from all parties. These four characteristics should be a part of every organization's reverse auction to ensure it runs fairly.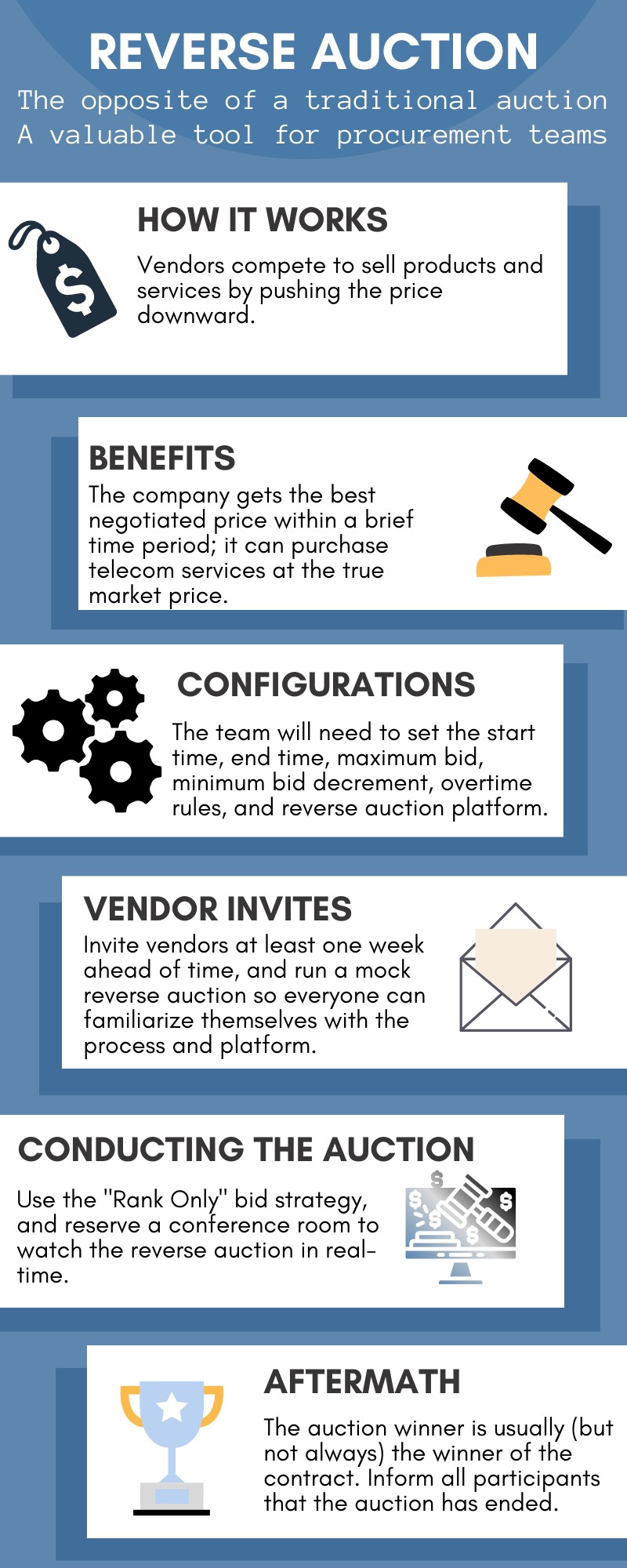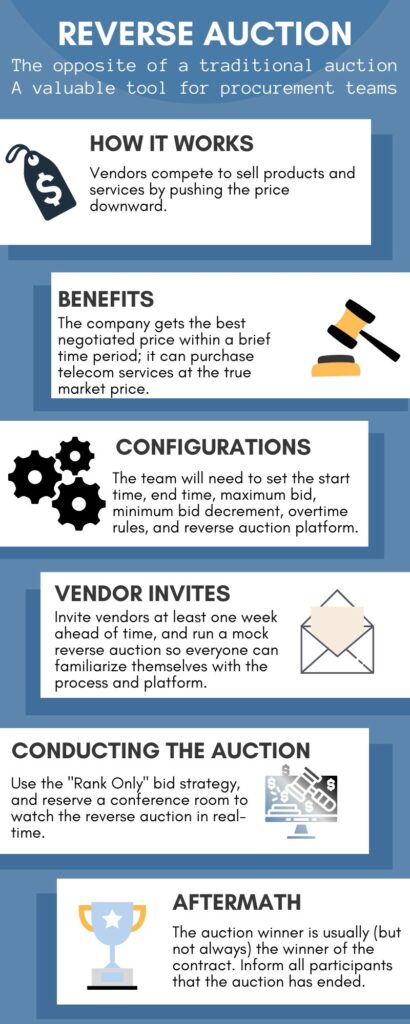 Configurations
Businesses will need to configure a start time, end time, maximum bid, minimum bid decrement, and overtime rules.
The start time is simply the day and time that the reverse auction begins, and the end time marks the day and time it ends, or the time that the Overtime rules come into play.
The maximum bid is the bid ceiling, and it indicates that the business will not accept any bids higher than that number. Setting a maximum bid is not always necessary, as bidders generally gravitate to or below their initial bids.
The minimum bid decrement is the amount a bid needs to be lowered to be acceptable. Consider a bid that is for thousands or millions of dollars. Companies won't want to deal with bids that are being lowered by only a dollar at a time.
Overtime rules aren't always necessary, but a common practice is to specify the amount of time that must elapse without any bids in order to end the auction. This is typically called "Quiet Time." Generally, both the End Time and the Quiet Time must have passed since the last bid in order for the auction to end.
It's also necessary to select a reverse auction platform. These typically come in the form of a website or software and are usually cloud-based. A few options include Vendorful, K2 Sourcing, and MarketDojo.
Vendor Invitations
Once the procurement team has settled on all of the details and configurations of the reverse auction, it's time to invite the potential vendors. Generally, it's best to provide at least one week between sending the invitation and hosting the auction.
Another tip is to run a mock reverse auction before the actual auction. This allows vendors to familiarize themselves with the bidding process and the auction platform.
When setting up the auction, most enterprises choose to utilize a "Rank Only" bid strategy. This means that the vendors can only see their rank when placing a bid. They can't see the current low bid, and they also can't tell how many vendors are bidding. This pushes vendors to adjust their bids to be lower in order to improve their rankings.
The main advantage of using the "Rank Only" strategy is that it protects the confidentiality of the lead vendor's bid. Because of this, vendors are able to be more aggressive with their pricing due to the security of knowing that it is completely confidential.
Conducting the Auction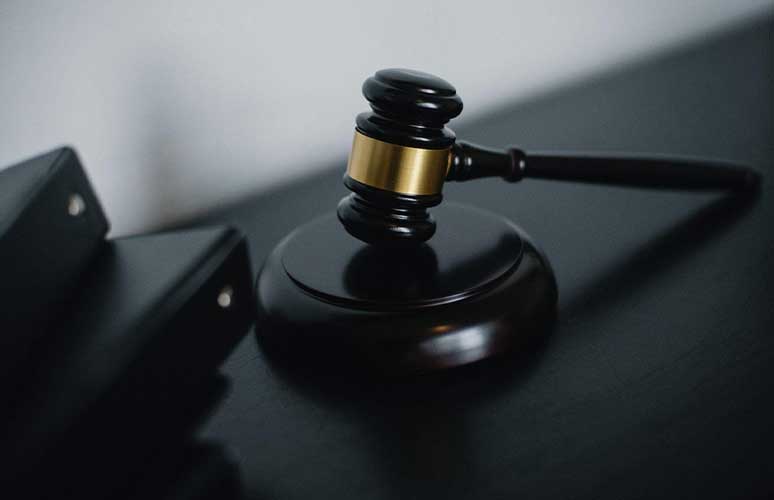 Many organizations choose to reserve a conference room with a big-screen TV so that the procurement team can watch the reverse auction together as it's taking place.
Depending on the platform used, the team may be able to see real-time updates. The format is typically a line graph, in which each vendor has a line of a specific color, and the axes display the time and the price. As long as the auction has been set up correctly, all the team has to do during the auction is sit and watch as the prices fall lower and lower.
After the Auction
The reverse auction functions as a high-speed negotiating tool. Although there is a strong correlation between the auction winner and the vendor that eventually wins the contract, it's not always the case that the auction winner will be the company's final choice.
Once the auction has come to a close, all participating vendors should be informed that the auction is over, regardless of whether they are the winner or not. The business can then begin negotiations with the leading contenders before signing a contract with their ultimate vendor of choice. As always, all other vendors should be informed that they have not won the contract.
Wait 30 Days for Vendors to Respond to the RFP
How much time should an organization provide for vendors to respond to the RFP with their bids? Depending on the complexity of the RFP, 30 days is typical.
One strategy is to provide that initial 30 days, and then, once two days are remaining, extend the time by one week. The benefit of doing this is that vendors will have completed the majority of the work once the 30 days are almost up, but providing this additional time gives them a chance to further refine their responses and sharpen their offers.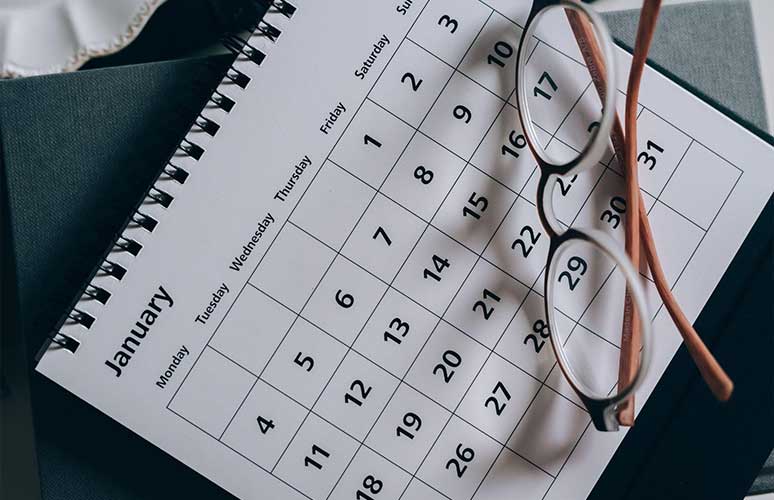 Note that when there is only a very short bid and delivery window for the service, this indicates to vendors that the company is already favoring the incumbent provider. This may lead them to believe that bidding on the RFP isn't worth their time and effort.
In general, vendors work on the network design strategy and submit their pricing for approval early on in the response process. At that point, they'll need to evaluate the physical infrastructure at or nearby the business's location.
For example, fiber availability is one thing that they may need to look into. This process on its own can take two weeks or more, and it can majorly impact the vendor's final pricing. If the vendor isn't given adequate time, it may be forced to guess rather than figure out an accurate answer.
Unfortunately, it's common that when a rushed contract is signed, the implementation process becomes quite messy. The vendor's engineering team may find that fiber is too far away from the business. As a result, it may require one-time construction fees to deliver services to particular sites, driving up the bottom line. When enterprises instead give the vendor more time to respond to the RFP, the likelihood of this type of costly situation is greatly reduced.
Request Multiple BAFOs
To employ this tactic, the procurement team issues multiple requests for BAFOs after receiving vendors' initial responses to RFPs. With each round of BAFOs received, at least one vendor is eliminated, and all other vendors' bids become increasingly more favorable, with lower prices and additional concessions.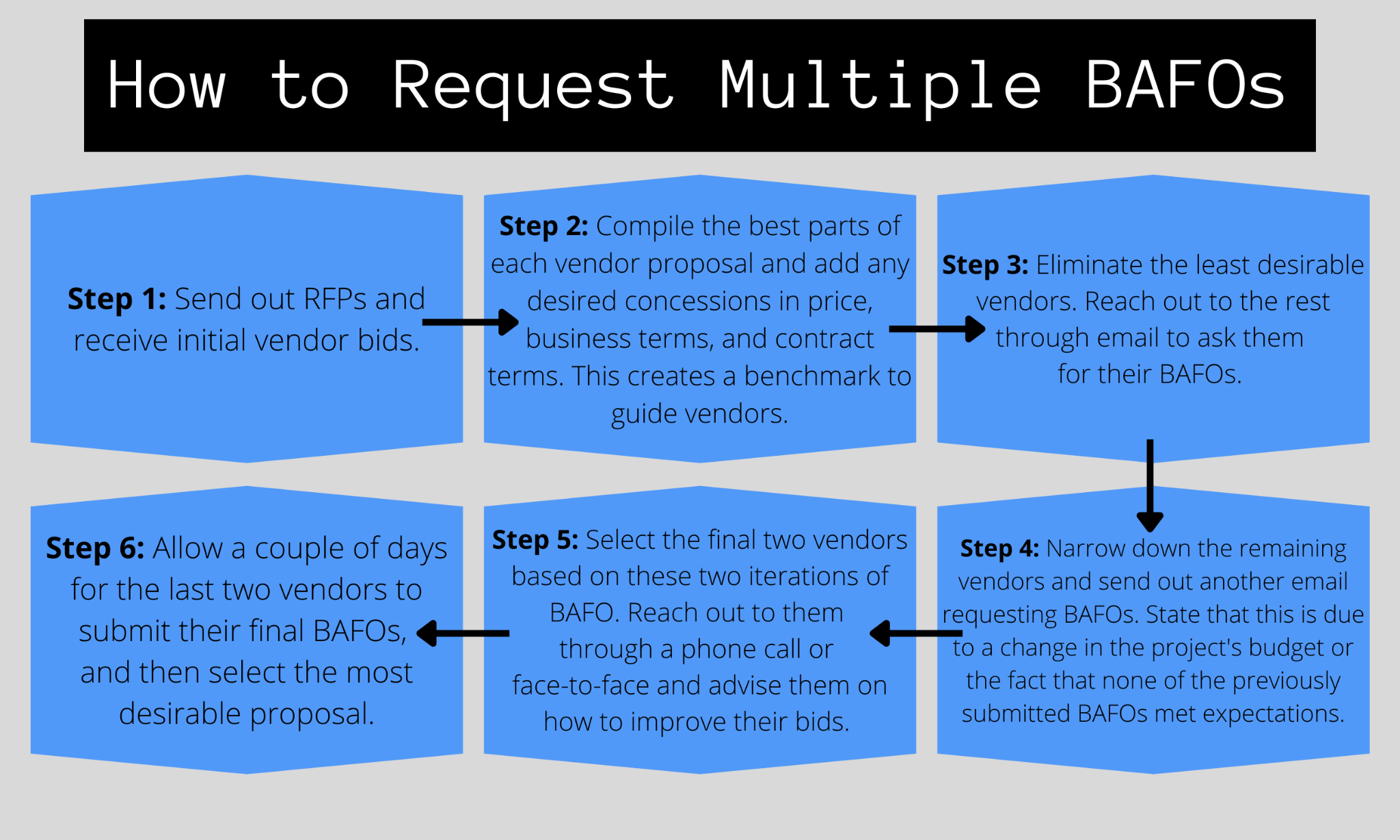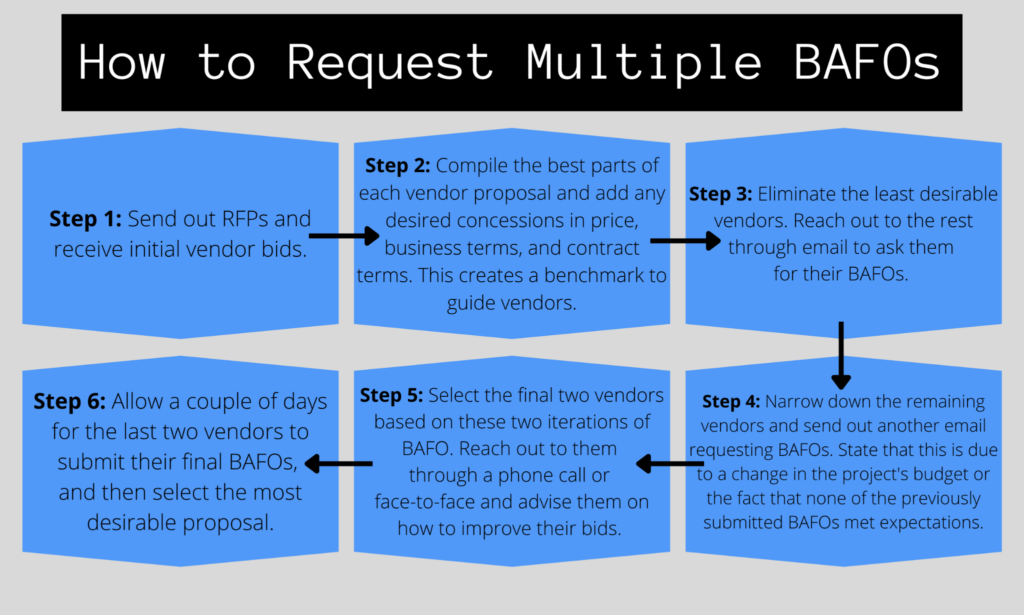 The process should go like this: After the RFP has been sent out and the procurement team has received all vendors' initial bids, the team compiles the best parts of each proposal and adds any price, business terms, or contract terms concessions that it would ideally like to see. This ideal bid constructed by the procurement team then serves as a benchmark that will be used to guide vendors to the company's desired offer.
The team should start by eliminating the least desirable vendors and reach out to the remaining bidders through email to ask them for their BAFOs. After receiving them, the team can further narrow down the remaining vendors and send out another email. This email should state that either due to a change in the project's budget or because the previous BAFOs didn't meet expectations, the bidders should now submit another BAFO or remove themselves from the bidding process.
Since vendors have put quite a bit of time and effort into responding to the RFP and sending in a BAFO, they'll rarely choose not to bid at this point. After this second iteration of BAFOs, the procurement team should be able to narrow down the remaining vendors to a final two. Now, it's crucial to talk to these vendors (rather than emailing them) to advise how they could potentially improve their bids. Allow a couple of days for the vendors to submit their final BAFOs with the promise of making a quick decision once they are received.
When vendors are asked for a BAFO (or multiple BAFOs), it becomes clear to them that they have competition. They gain awareness that theirs is not the only deal available and that other deals may be better than theirs.
But because they are being asked to submit multiple rounds of BAFOs, the remaining vendors get the idea that their bids are close to winning and that they may only need to change a couple more terms or slightly adjust their pricing to win. As long as the procurement team can keep the vendors going and improving their bids with each round of BAFO, the company should eventually end up with at least one highly desirable proposal.
Optimize Your RFP with TPG

In need of expert RFP guidance? Reach out to Technology Procurement Group!
Not only do we offer telecom procurement strategy consulting and IT procurement services, but we can also provide telecom and wireless expense management, RFP management, wireless expense reduction, and telecom contract negotiation.
Ready to work with us, or interested in getting more information? Call us at 1-888-449-1580, email us at info@TPG-llc.com, or fill out the simple form at the bottom of the page. We look forward to hearing from you!