The procurement process is a long and complex one, but this article serves as a helpful overview. Here you'll find answers to many of the most frequently asked questions about telecom procurement. Plus, we've linked to many of our longer guides on various procurement topics so you can ensure that your team is well-informed and ready to excel throughout the process.
TPG is here to simplify procurement and minimize the stress your organization experiences. We can help as little or as much as your company requires while ensuring you achieve your business objectives and enjoy cost savings. Call us at 1-888-449-1580, email us at info@TPG-llc.com, or complete the form on the Contact Us page to get in touch.
1. What is telecom procurement, and why is it important?
Telecom procurement refers to the process of obtaining telecom products and services, such as telephone and internet services, for your organization. This process is essential because modern businesses require these types of connectivity in order to function and compete in their respective industries.
2. What types of telecom products and services can be procured?
Telecom products and services include:
Phone systems, including landlines, VoIP systems, and mobile devices
Network infrastructure, such as routers, firewalls, switches, and other equipment
Cloud-based services, including software and storage
Data center services, like colocation and disaster recovery services
Unified communications services
Managed services, such as outsourced telecom operations
3. What are some of the common procurement challenges and risks associated with telecom procurement, and how can they be mitigated?
One of the most significant procurement challenges is encountering contract issues. Contracts tend to be complicated, and vendors often hide disagreeable terms in online service agreements, where they're easy to overlook.
Negotiating with vendors can also prove to be challenging. Involving a lawyer, familiarizing the procurement team with common vendor ploys and negotiating tactics, and maintaining leverage throughout procurement can help with this challenge. Using your organization's contract template, rather than the vendor's, can also eliminate many potential contract-related issues.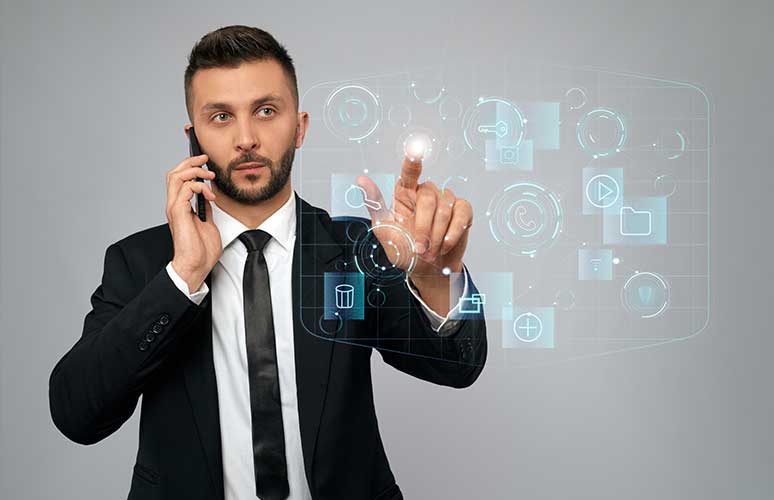 Another challenge is finding a vendor that can grow with your organization over the next few years. Technology changes rapidly, and so can business. Being on the lookout for vendors that are flexible, scalable, and capable of keeping up with technology trends can mitigate this difficulty.
Cost management is another frequent challenge for businesses procuring telecom services. Working with a telecom consulting company is one way to ensure you not only stay within your budget, but achieve cost savings. Carefully budgeting and knowing your telecom needs is also helpful.
A lack of strategy or direction can also result in various challenges during procurement. Sufficient preparation is one of the best ways to avoid challenges later on in the process.
4. How important is telecom procurement strategy?
Telecom procurement strategy is crucial to successful procurement. If you don't have a strategy in place, you're likely to go over budget, fail to meet your organization's telecom needs, and remain stagnant rather than moving toward your business objectives.
A well-defined procurement strategy enables you to achieve better operational efficiency, enhanced compliance, cost optimization, improved vendor management, and better risk management. It empowers your team to remain on the same page and function as a united front focused on the same goals.
5. How long does the telecom procurement process take?
We recommend setting aside nine to 12 months for telecom procurement. For example, if you're in the middle of a typical three-year telecom contract, it's smart to start the process about one year before that contract ends. Although it's possible to speed up the process, you likely won't get the results you're looking for by doing so.
6. What are the general steps of the telecom procurement process?
The general steps of the telecom procurement process include:
Preparing for procurement by forming a procurement team, reviewing existing contracts and RFPs, and getting familiar with the organization's telecom data
Defining business objectives and telecom needs
Identifying potential vendors
Writing and sending out RFPs (Requests for Proposal)
Holding discussions and presentations with shortlisted vendors
Negotiating with at least two vendors until achieving a contract you're comfortable agreeing to
Signing a contract with the chosen vendor
Confirming that billing matches the contract
Reflecting and learning from the overall experience of procurement
7. What are the best ways to prepare for telecom procurement?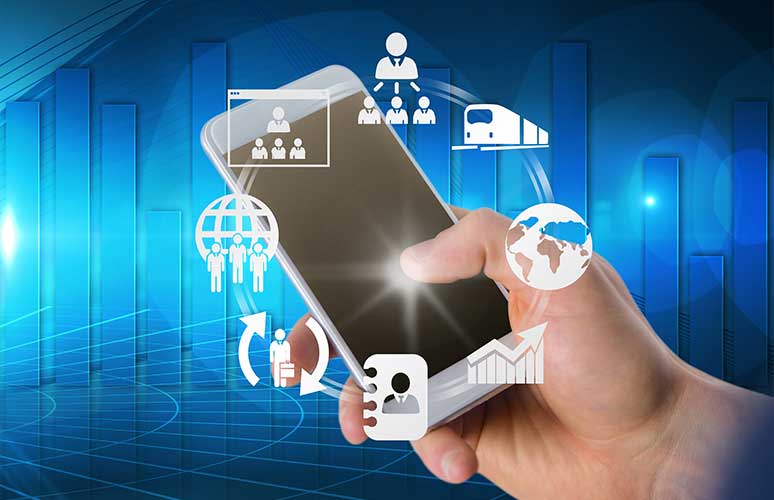 Before diving into telecom procurement, we recommend getting familiar with several concepts:
The difference between procurement and supply chain management
Telecom vendors' advantages (in relation to your procurement team)
The importance of maintaining leverage throughout the procurement process
For more information on each of these concepts, click here.
You'll also want to put together a procurement team that includes representatives from each of the departments that will be affected by the products and services you're planning to obtain. Establish effective communication with the team, and consider partnering with a telecom consulting company.
Other methods of preparation include setting a realistic timeline, reviewing your organization's telecom data, looking over existing contracts and previous RFPs, and using financial models and cost transparency to increase your leverage.
8. Are there any legal or regulatory requirements to be aware of during telecom procurement?
The main regulation to be aware of is GDPR, or the General Data Protection Regulation. The European Union passed it in 2018, and any organization that handles data pertaining to people from the EU must follow its strict requirements. For more information on GDPR, see our article on the topic.
9. Which KPIs should I track to measure my telecom procurement process's success?
A few helpful KPIs for tracking the success of your procurement process include the following:
Your contract template ratio – How often is your contract template used in comparison to the vendor's?
Contract quality – Use a simple scoring system to evaluate the contract's deviation from your contract template.
Contract risk level – Use predetermined risk criteria to make this into quantitative data.
Cost savings – Be sure only to include savings that can be directly attributed to the procurement team.
Procurement cycle time – How many days did procurement take from beginning to end?
Spend under management (SUM) – Subtract maverick spend from the total approved spend.
Procurement ROI – Divide annual cost savings by annual procurement cost.
Price competitiveness – Compare the price your organization paid to published market prices.
You can also compare your telecom contract to objective benchmarking data to get a good idea of how your procurement skills stack up.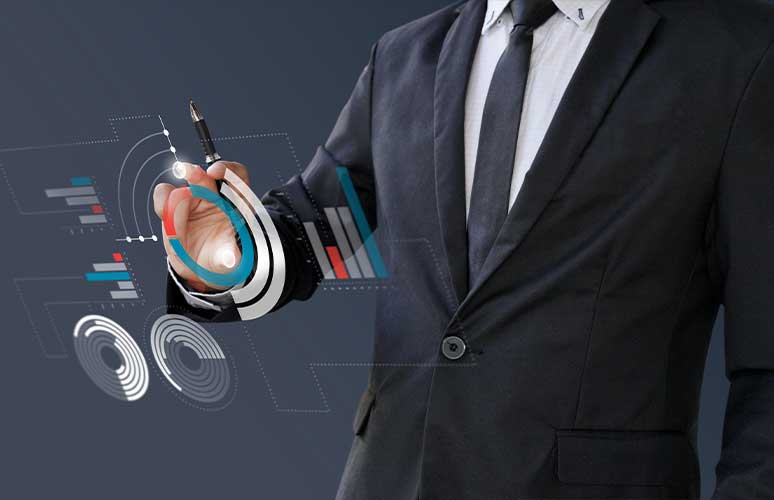 Some qualitative data to record are your thoughts on various vendors, the state of the marketplace, effective and ineffective negotiation tactics, and harmful or unwanted clauses you were able to negotiate out of the contract.
Check out this article for more information on telecom-related KPIs.
10. How can I identify my organization's telecom needs?
An easy way to begin identifying your organization's telecom needs is to evaluate your current vendor.
Consider the products and services you're using and whether they meet your expectations, as well as whether there are any services you'd like that your current vendor doesn't provide. Evaluate the fairness and transparency of the pricing and look at whether it fits into your telecom budget.
Look at the quality of customer service and identify any areas where it's lacking. Take flexibility, scalability, security, and reliability into consideration as well.
Think about your overall satisfaction with your current vendor and your general likes and dislikes about working with them. Regardless of whether you end up sticking with your current vendor or moving on to a new one, this will help you identify your organization's overall needs and preferences.
To determine specific needs, consider:
Which particular telecom products, services, and features does your business need?
What is your telecom budget?
How important are customer service and support?
What are your current and future business objectives?
What are your pain points?
Does your organization anticipate significant growth within the next 36 months? Is there a need for scalability?
Would it be beneficial to separate the RFP into multiple projects by geography, technology type, or different needs?
For more detailed information on identifying your telecom needs, take a look at our guide.
11. What are the different types of telecom vendors?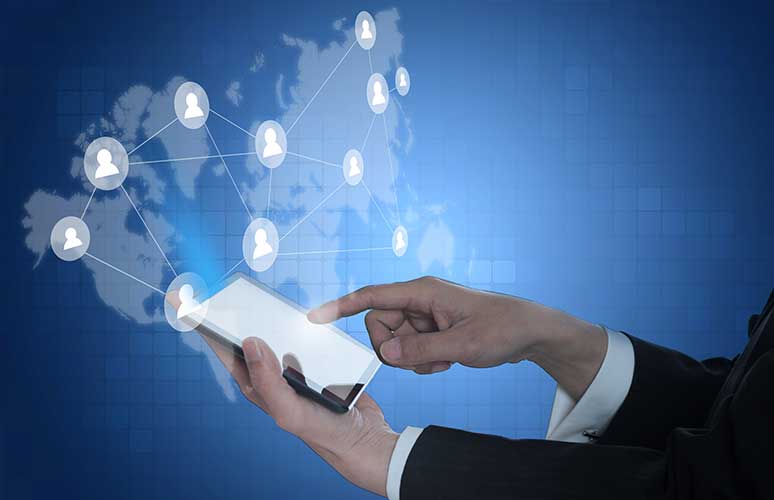 Some of the most common types of telecom vendors include:
Incumbent local exchange carriers (ILECs) – Massive companies with locations everywhere, such as AT&T, CenturyLink, and Verizon
Competitive local exchange carriers (CLECs) – Slightly smaller companies that compete with ILECS, such as Atlantech Online, Windstream, and Zayo
Regional carriers – Carriers that operate in a particular region
Local cable companies – Small local carriers that are typically best for small companies that don't plan to expand
Resellers – Companies that purchase telecom equipment and resell it to businesses and households; often owned by major carriers (for example, Metro is a reseller owned by T-Mobile)
POTS aggregators – Businesses that consolidate and aggregate Plain Old Telephone Service lines, such as those for fax machines, alarms, and voice services
VoIP providers – Companies that provide the capability to make voice calls over the internet, such as Cbeyond and Broadview; organizations working with VoIP providers must install an in-house VoIP (Voice over Internet Protocol) system
Hosted VoIP providers – Third-party providers offering internet-based phone communication services, like RingCentral and Nextiva
Bandwidth providers – Companies selling internet connectivity that runs through underground fiber-optic cables
Learn more about each of these vendor types here.
12. What factors should be considered when choosing a telecom vendor?
Some of the factors you should evaluate when choosing between multiple telecom vendors are:
The products and services offered
The proposed cost compared to your telecom budget
The quality of the vendor's customer service and support
The vendor's capacity for flexibility and scalability
The reliability and security of the vendor's network
The customization options that are available
The team's opinion on demonstrations of the vendor's tools
The vendor's experience with business types similar to yours
The vendor's resolution process
The vendor's overall transparency in communications
The proposed minimum contract length
The vendor's financial stability
The vendor's recent business changes, if any
We recommend evaluating these factors once interested vendors have submitted responses to your RFP. You can set up a system for scoring responses to make the process objective using simple or weighted scoring. (Learn more about scoring responses in this article.)
It's best to use blind scoring by removing any identifying information from proposals so any biases the evaluators may have won't impact your choice of telecom provider.
13. How can my organization maximize its leverage throughout the telecom procurement process?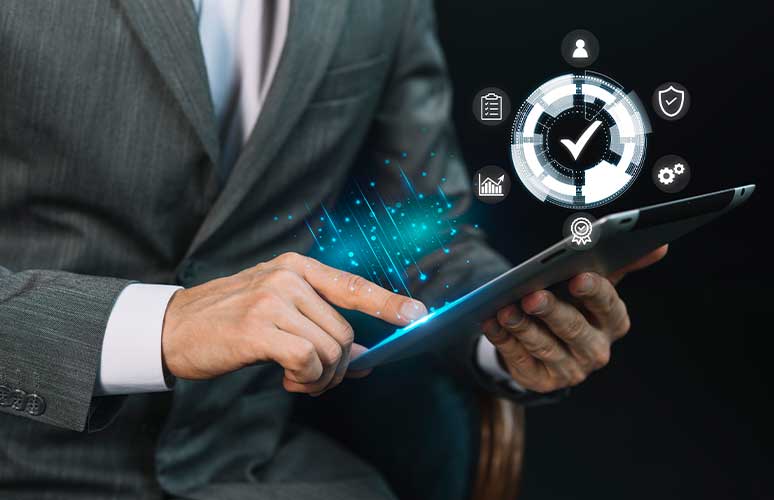 To maximize your organization's leverage, here are a few key tips.
First, remember that actions always speak louder than words. Be sure to follow through on everything you say. If you threaten to move on with a different supplier because you're unhappy with what another vendor has offered, you can't go back and work with the original vendor without destroying your leverage.
Next, it's ideal that your company has a history of sending out RFPs and moving business, rather than sticking with a single provider for years on end. When a company frequently explores the market to see if there's something better out there instead of remaining with the same vendor for simplicity's sake, it shows that it's serious about negotiating.
Giving your organization enough time to go through all the steps of the procurement process without having to rush also increases your leverage. When you're under time pressure, you're much more likely to cave and agree to unfavorable contract terms or pricing just to get the deal done. Having limited time to procure telecom products and services also makes you much more susceptible to various vendor ploys that rely on time pressure and deadlines.
Having low existing commitments also demonstrates your business's focus on only entering into advantageous contracts. High existing commitments indicate that vendors may be able to push you into another contract with similarly high commitments. Low commitments show that you don't shy away from negotiating and pushing for what's best for your organization.
In addition, when you have a clear understanding of vendors' many advantages and how they can play into which party has the most power, that knowledge can help you maintain leverage.
As you move through procurement, remember never to give away your company's budget, deadline, project criticality, or organizational charts to vendors–this puts the power into their hands.
Similarly, never tell a vendor that it's been chosen until you're ready to sign the contract. Always keep two vendors in play until the very end to maintain your leverage and a sense of competition, which pushes vendors to lower their prices and make concessions on contract terms to win your business.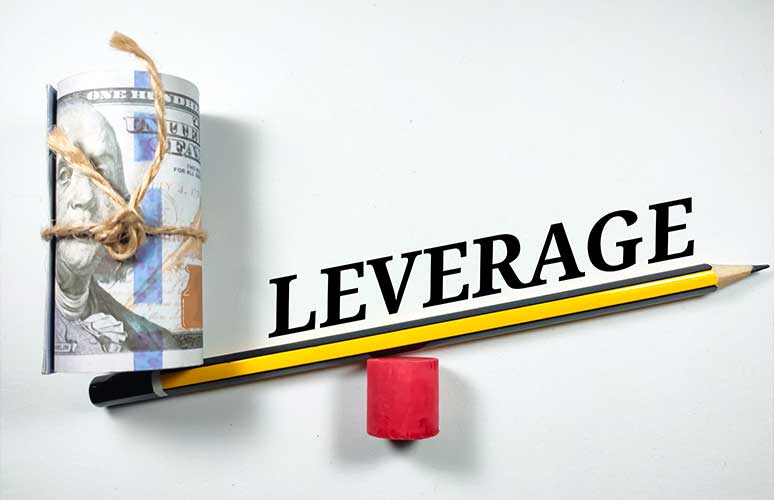 There are also several factors many believe play into leverage that have less of an impact than you might think. These include the size of your company (even small and midsize businesses can have plenty of leverage) and strategic relationships with your current suppliers.
Some things, such as having a desperate need for savings, letting vendors know you're in a time crunch, and having contracts longer than three years with high commitments, can even hurt your leverage.
You can learn more about leverage in telecom procurement here.
14. Should you send out RFIs, RFPs, or RFQs for telecom products and services?
It's most common to send out RFPs (Requests for Proposal) for telecom products and services. RFPs explain your organization's current issues, needs, and requirements and allow recipients to respond with their solutions. While there's some room for creativity and innovation on the vendors' part, there are also some parameters in place.
However, if you're unfamiliar with the offerings available in the market and want more information before sending out RFPs, it's wise to send out RFIs, or Requests for Information. These are preliminary documents used by businesses that want a more nuanced understanding of the space, and they ask broad, open-ended questions that allow vendors to discuss their offerings.
Sending out RFQs, or Requests for Quote, isn't often recommended in the telecom industry. An organization that sends out RFQs lists exactly what it wants line by line and asks for a quote. The problem with RFQs is that they can hold you back from discovering advantageous products, services, and solutions from vendors.
There's no room for innovative suggestions from vendors, even if they would benefit your organization more than the specific requirements listed in the RFQ.
RFPs strike a balance between RFIs and RFQs by including some requirements, but leaving room for creativity. For more information on RFPs, take a look at our guide.
15. What are best practices for negotiating telecom contracts and pricing?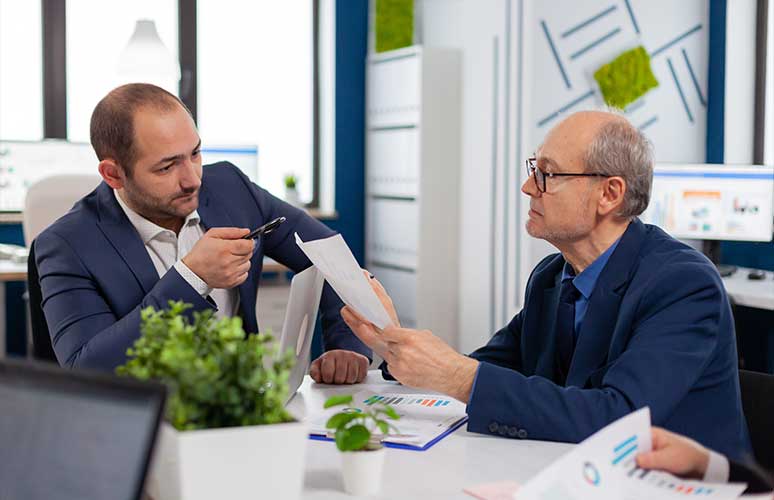 An essential best practice is to always keep two vendors in the game until you're ready to sign a contract. If a vendor knows it doesn't have any competition, it has no motive to offer you better pricing and contract terms. Conversely, if a vendor believes it's close to winning your business, it's likely to make concessions to beat out your other options.
Always seek competitive bids by sending out RFPs to multiple potential vendors–but don't cast too wide of a net. Too many proposals to evaluate, and your team will have to spend extra time scoring responses, or (more likely) will rush through the process, which can lead your organization to make poor choices.
Knowing your needs, understanding the market, and otherwise thoroughly preparing for procurement will help you maintain the leverage you need as you negotiate.
Being familiar with vendor ploys and effective negotiation tactics is another best practice for achieving beneficial contract terms and pricing.
In addition, don't forget to take advantage of midterm negotiations! The middle of your telecom contract term is an excellent time to negotiate for a better deal from your supplier. For more tips on mid-term negotiations, see our article here.
16. How can I evaluate a telecom vendor's service quality?
First, always compare the vendor's service quality to the guidelines laid out in the agreed-upon SLAs (Service Level Agreements). These define the level of service you're entitled to and the remedies you'll be owed if the vendor doesn't live up to its promises.
You can also look at a variety of KPIs, including performance metrics like network availability and latency, and network coverage and reliability. Technical and customer support also play large roles in service quality.
If you're comparing various vendors' service quality levels in order to choose one of them with whom to enter into a contract, consider the vendor's reputation and its experience in the market. You can also look into customer feedback and reviews to see how similar organizations feel about a particular vendor's service quality.
17. What are the future trends in telecom procurement, and how can I prepare for them?
Some of the current and future trends in telecom include digital transformation, a focus on improved cybersecurity, 5G technology, network virtualization, and an emphasis on sustainability. It's important to remain aware of industry trends, how they may affect your organization, and how your company can use them to its advantage.
Working with a telecom consulting company can help you stay on top of the trends and integrate them more easily into your business. A telecom consulting company can also ensure you partner with the right vendor, who will be able to evolve as the industry does.
Telecom Procurement Doesn't Have to Be a Hassle.

Moving through the procurement process on your own is often frustrating and time-consuming. But working with Technology Procurement Group can streamline the process to run better than ever before, all while obtaining cost savings and helping your company achieve its goals.
Need help defining your organization's procurement strategy? Check out our telecom procurement strategy consulting services.
Do you dread writing RFPs? We offer RFP management to take that task off your hands.
Or maybe you struggle with negotiations? Our telecom contract negotiation services are just what you need.
We also provide IT procurement services, wireless expense reduction, and telecom and wireless expense management services. We've got you covered!
It's easy to get started with TPG. Call us at 1-888-449-1580, email us at info@TPG-llc.com, or fill out the simple form on the Contact Us page. We look forward to working with you!